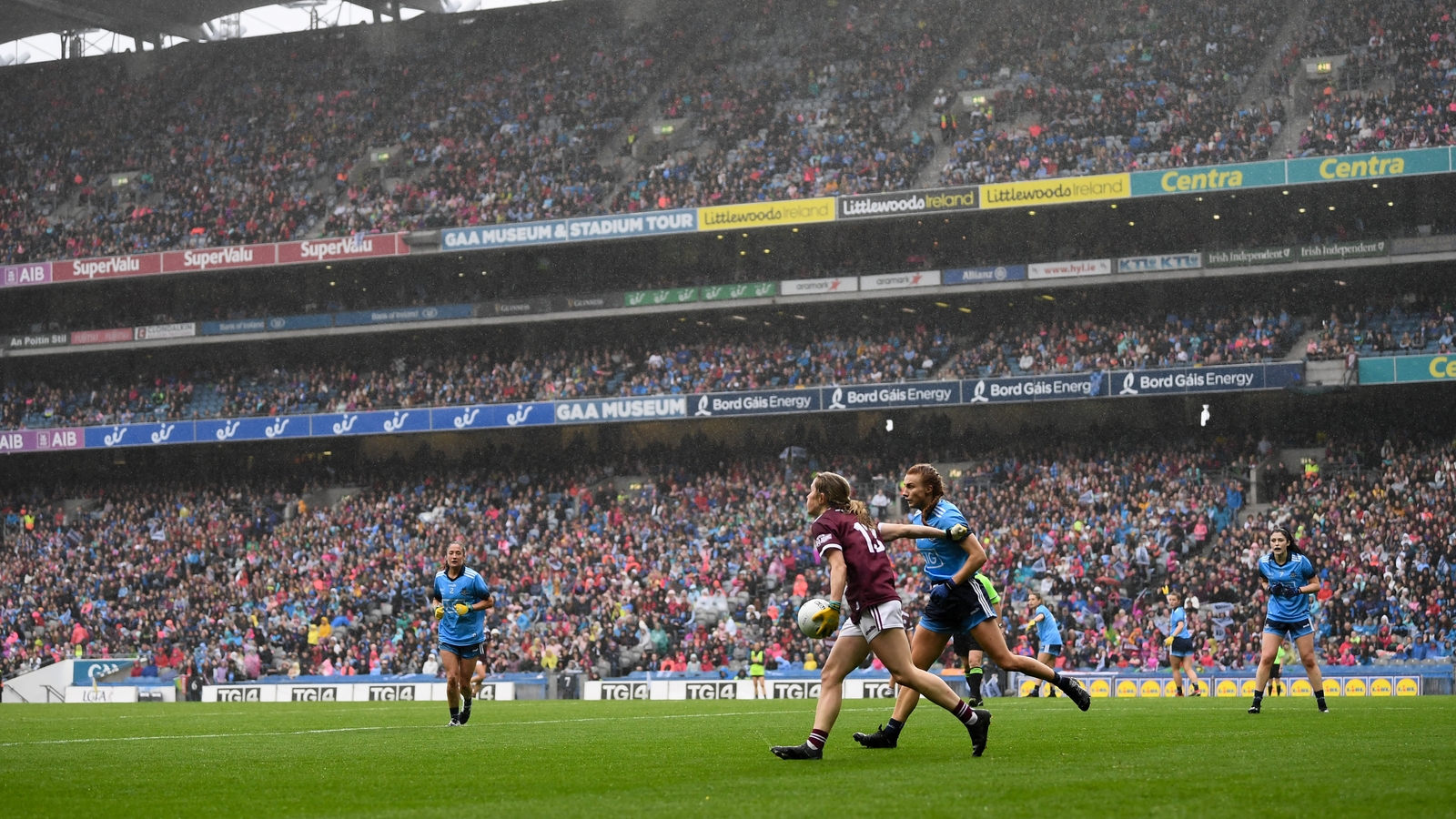 [ad_1]

The Women's Gaelic Players Association (WGPA) asked for equal funding after the launch of its 'Leveling the Field' report.
The survey, carried out by 534 players, shows that elite players train hours similar to men's, but receive less than a quarter of the government funding that men receive – € 700,000 versus € 3 million in 2019.
The players' representative body is looking for an improved grant scheme and closer links with the GPA.
Some of the most surprising figures that emerged from the report include the fact that most players have to pay their own expenses for physiotherapy, gym and even medical bills.
In addition, 93% of inter-county players in the women's Gaelic games do not receive travel expenses, with the cost of fuel around 55 euros a week.
This contrasts sharply with the 50 cents per mile for male players agreed between GAA and GPA earlier this month, which in itself was a decrease caused by the current drop in the association's revenues.
However, an LGFA spokesman confirmed on Wednesday that an agreement had already been struck for the 2020 season, prior to the publication of today's WGPA report, which would see an amount paid for players' mileage costs for this year. .
"These findings clearly demonstrate the increasingly unsustainable demands of women's games between counties," said WGPA President Maria Kinsella.
"We fully recognize that there are no short-term solutions to many of the problems identified and, at the end of a difficult year, it will be a challenge for all of us to ensure that the interests of the players remain on the agenda as we rebuild.
"We are looking forward to working with our partners and players to achieve the goals outlined."
Last week, Dublin captain Sinéad Aherne told RTÉ Sport that she was hopeful that resources could be pooled to increase funding available for women's football spending.
Some of the main conclusions of the research are below:
5 to 6 training days per week for GAA players between counties
3.7 hours of contact time on a training day (including travel)
74% are so tired of mental demands that they struggle to work / study
80km on average round trip for training for more than three group sessions per week
93% of players do not receive travel expenses
Up to € 200 per week spent on fuel costs to accommodate training
77% of players pay for their own physical therapy services
69% of players pay their own gym fees
55% pay for their own medical treatments
34% participate in marketing and promotion activities related to their sport; of these 65% do not receive any compensation


[ad_2]

Source link