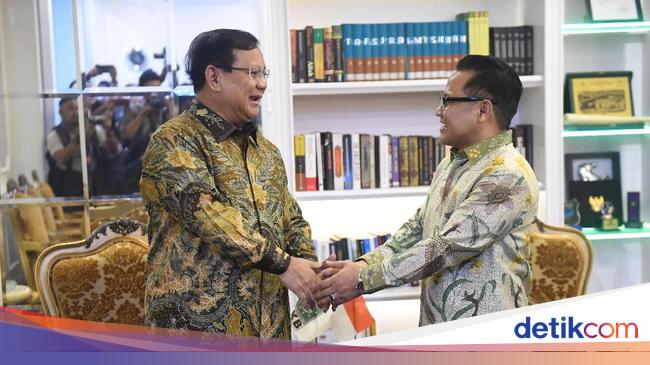 Jakarta
–
Gerindra Party President Prabowo Subianto, after meeting PKB President Muhaimin Iskandar (Cak Imin). Prabowo said the meeting was held because it avoided divisions.
"We should avoid division, let alone what leads to physicality, we should avoid. This is my belief, this is my determination. I will fight as hard as possible to always avoid division. So I am very happy to feel close to PKB. since the first time". said Prabowo at the DPP PKB, Jl Raden Saleh, Central Jakarta, Monday (14/10/2019).
Prabowo said a meeting between parties is needed. Communication between party leaders also needs to be maintained.
"I consider this kind of meeting very important, because we need to establish good political communication between all political party leaders," Prabowo said.
Prabowo said competing ideas and arguments could occur during the battle. However, after the contest is over, it is necessary to join forces in the interest of the people.
Source link