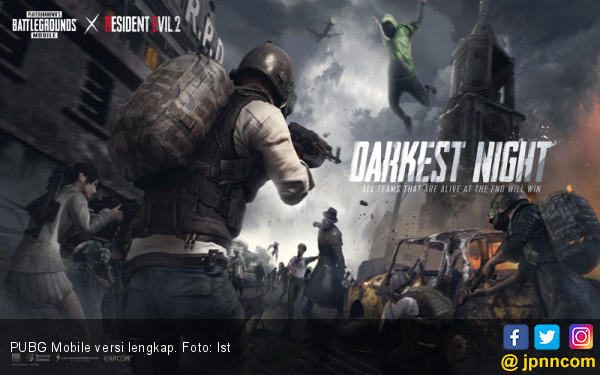 jpnn.com, JACARTA – Tencent Games and PUBG Corporation have released the latest full version 0.12.0 for Playerunknown's Battlegrounds Mobile (PUBG Mobile).
The upgrade allows players to enter Darkest Night mode, where they have to fight zombies and survive until dawn. Viewer Mode, Survive Till Dawn gameplay updates and other modes are also part of the free upgrades currently available on the App Store and on Google Play.
Read also: The PUBG Game Addict, listen to the MUI word
Darkest Night is a new game mode where players have to spend a night fighting zombies and struggling to survive.
Without having to parachute, players are randomly placed on the map to face a horde of zombies for three cloudy nights. There is no time to get a single chicken dinner at this point and players can form an alliance to help each other survive when needed; except, the alliance decided to attack each other.
Update 0.12.0 changes Survive Till Dawn mode by adding new weapons, jumping zombies, zombie dogs, gameplay improvements and more.
So what are the updates like; from Darkest Night – players can join a team or advance on their own to survive the night of onslaught of undead and poison gas until the evacuation at sunrise.
The new mode is also equipped with passive skills for each player. Understanding these skills will be the key to staying on that long night.