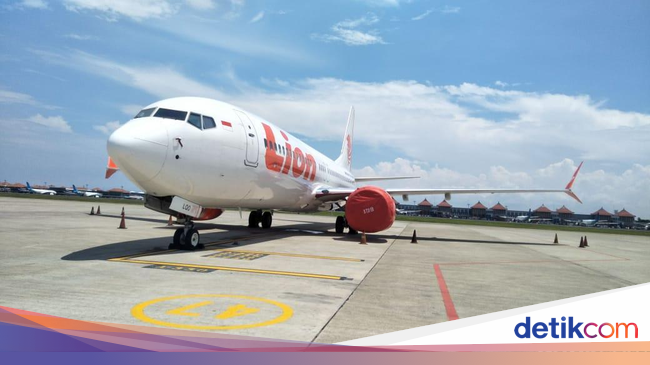 [ad_1]

Jakarta –
The Lion Air JT-303 flight with the Medan Kualanamu route to Soekarno-Hatta was delayed. This is because there are passengers who claim to carry bombs in their luggage.
"Lion Air's clarification of the delay in departure was due to the handling of a passenger with a MT (50 years) on JT-303 flight, who said that there was a bomb in the bag being transported," said Danang Mandala Prihantoro, a specialist in corporate communications from Lion Air. In a written statement on Wednesday (4/20/2019).
Danang said the statement was broadcast by MT when the crew requested the contents of their items. According to him, this question was given as a safety standard for passenger luggage in the cabin.
"This situation occurs when the MT enters the cabin of the aircraft, after one of the cabin crew asks twice about the luggage. This question is a safety standard based on the results of observations or profiles of goods transported by passengers to the cabin," said Danang.
He said that, based on the test results, there was no evidence of bombardment in MT luggage. In addition, he also said that his party had not dispatched the MT in flight and filed other lawsuits with the police.
"The results of the inspection found no evidence of bombs and other suspicious items in the MT luggage / baggage, which could potentially endanger the flight. Lion Air did not send MT (offload), and presented MT to the airport and avsec police to do more process, "Danang said.
After the inspection, the aircraft was declared safe and could return to fly. This aircraft should be scheduled to fly at 11.50 WIB, but only flying at 13.20 WIB.
"JT-303 flight departs from Kualanamu at 13:20 WIB from the scheduled time of 11.50 WIB and the aircraft landed at Soekarno-Hatta at 15:16 WIB, "he said.
(dwia / haf)
<! –
->
[ad_2]

Source link