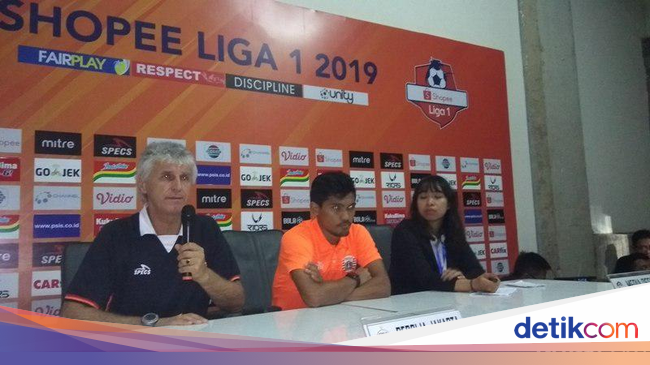 [ad_1]

Jakarta – Persija Jakarta returned empty-handed from a visit to the PSIS Semarang headquarters. The Kemayoran tigers lamented the neglect that resulted in the defeat.
By playing in the Dr. H Moch stadium. Soebroto, Magelang, Sunday (05/26/2019) at night WIB, the Kemayoran Tigers lost 1-2 of the Warriors Mahesa Jenar in the second game of League 1 of 2019.
The visitors took the lead first thanks to Ryuji Utomo's goal in the 37th minute. The new team of Jafri Sastra got an answer in the second half.
Hari Nur Yulianto, who was the decisive winner of PSIS with a pair of goals scored. The first goal with a header in the 75th minute then with a close shot in the 77th minute.
The lack of coordination of the Persija defensive line caused that the second goal of Hari Nur was created. Defender Persija collided with Andritany Ardhiyasa until the goal was empty when Hari Nur pushed the ball into the net.
"We played a good first half, we were above a void," Persija coach Ivan Kolev told a press conference after the game at the Magelang Moch Soebroto stadium on Sunday (05/26/2019).
"In the second half we also controlled the situation in the field. We controlled our game, there were some extraordinary opportunities to create goals, but because for 10 minutes we committed two serious mistakes, we got two goals after finishing," he said.
The same thing was said by the Orange striker, Heri Susanto.
"I think colleagues played well a few minutes from the start to a few minutes, 80-70, and they can lose their concentration in the last minutes," Heri said.
(cas / mrp)
[ad_2]

Source link