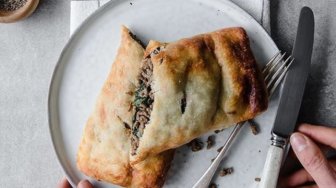 The keto diet menu as a weight reduction method is a healthy lifestyle choice that is currently increasing. Besides being healthy, this diet is also cheap. Curious?
Keto diet or ketogenic can be called a diet menu that regulates the portion of foods high in fat, sufficient protein but low in carbohydrates.
This blend has been made since 1920 to provide health therapy for people with epilepsy. Unfortunately, this method is less effective in working with these patients. But do not be afraid, this menu is safe for normal people.
Generally, the body uses carbohydrate glucose to produce energy. Whereas, if the body receives energy from fat, it is called the ketosis process.
Therefore, why most keto diet menus is filled with high fat foods. Ideally, a ketone diet consists of 60 to 70% fat, 20% protein and carbohydrates, only 5% of total daily consumption.