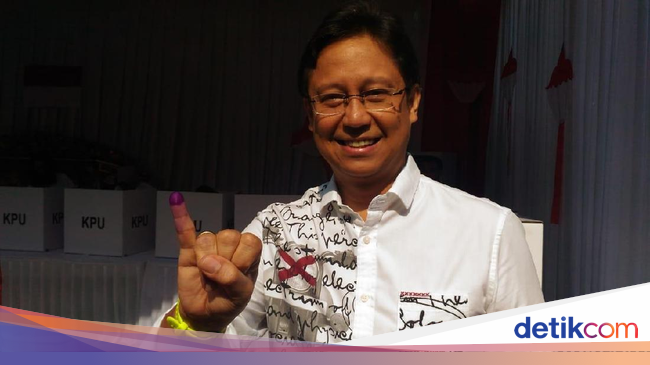 [ad_1]

Jakarta – President of PT Indonesia Asahan Alumunium (Inalum) Budi Gunadi Sadikin voted for the general elections today. He compactly came in white with his wife and two children.
Monitored detikFinance, Budi came to 09.00 WIB. He uses a red mini cooper car to get to the polling place.
Budi uses his voice at the 02 polling station, Selong, Kebayoran Baru, south of Jakarta. He seemed enthusiastic about his voting rights.
"It's just here. Someone? Ha ha ha," he said, greeting the reporters with a laugh on Wednesday (4/17/2019).
Budi himself is the head of a mining holding company that currently holds a stake in PT Freeport of 51.2%. Previously, most of Freeport's shares were owned by foreigners.
(zlf / zlf)
[ad_2]

Source link