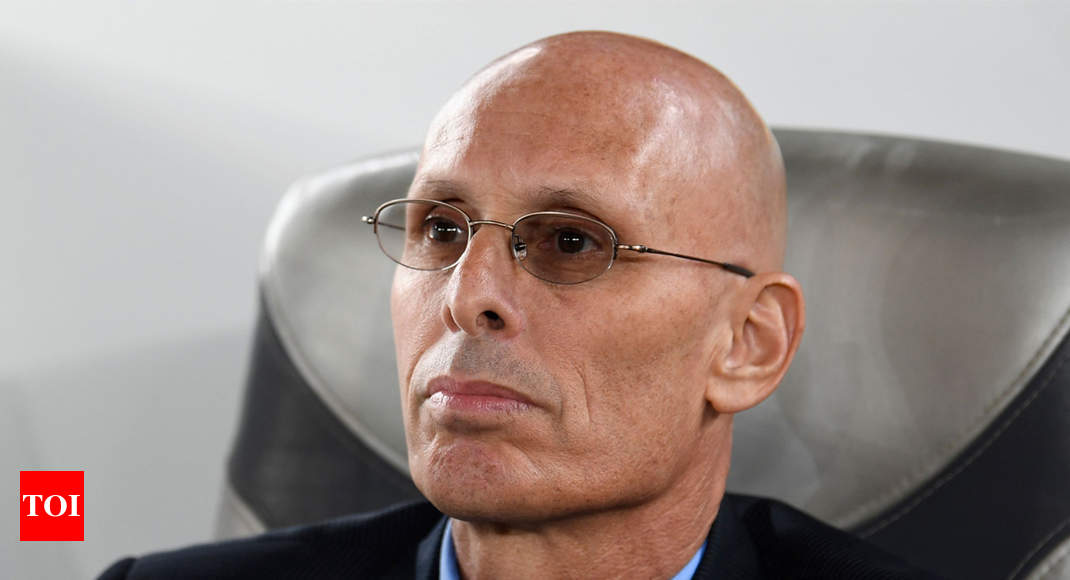 [ad_1]

NEW DELHI: Stephen Constantine has decided to step down as head coach of the Indian soccer team after the 2019 Asian Cup Asian team exit. India fell to a 1-1 draw against Bahrain in their last Group A game on Monday.
India suffered a time injury goal through a penalty to lose 0-1. They were about to score their first round of elimination on the continent's biggest stage, with the score remaining between 0 to 0 and 90 minutes when captain Pronay Halder defeated a Bahrain striker for the referee to point to the feared spot.
"I've been here for four years, my goal from day one was to qualify for the Asian Cup and we did it," Constantine said when announcing his resignation.
"I am extremely proud of the players for everything they gave me. I thank the All India Football Federation (AIFF), Kushal Das, Praful Patel and Abhishek Yadav for their support."
"I think my cycle is over.I did what they asked me.It's time to move on," he added.
Constantine, 56, who had trained India from 2002 to 2005, was replaced by the team again in 2015. He guided India to the Asian Cup after an eight-year gap.

[ad_2]

Source link