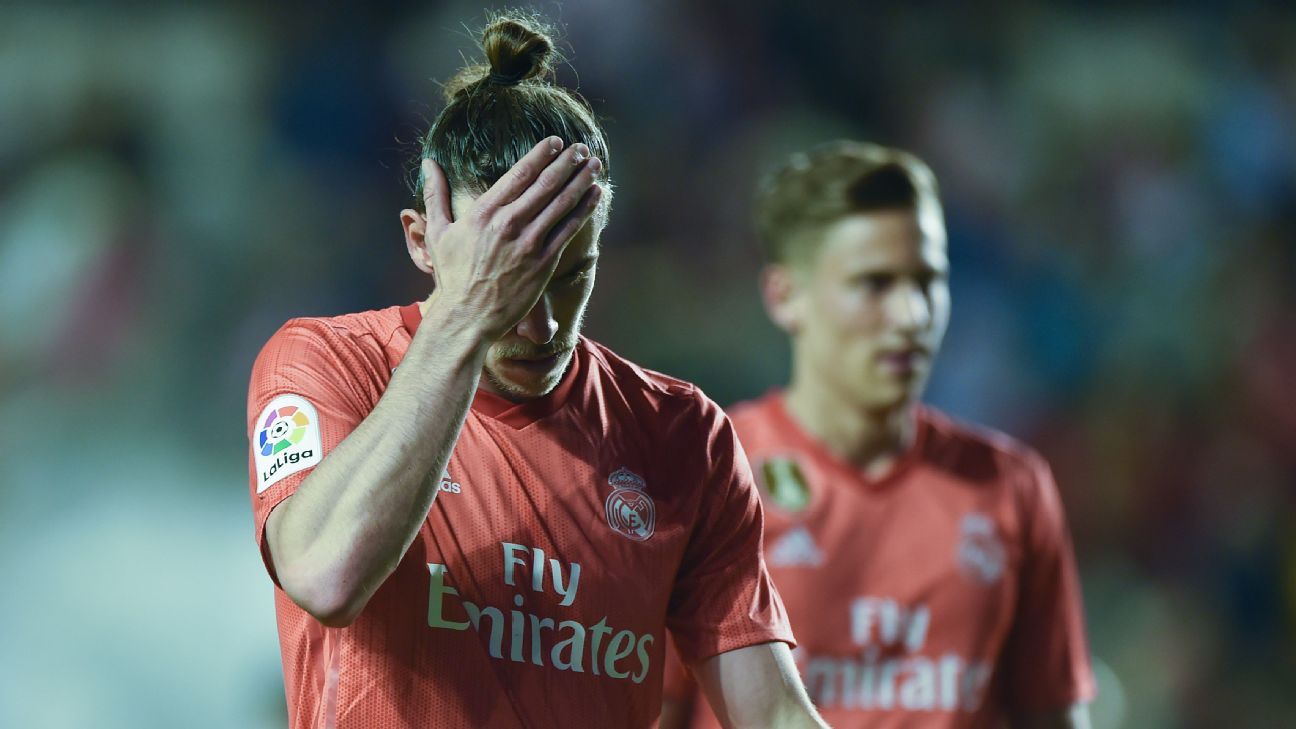 Real Madrid fell to Rayo Vallecano, bottom of the table, by 1 x 0, in the Field of Soccer of Vallecas, on the Sunday.
The edentulous performance comes a day after the Bernabeu team – who remains in third place after the result – have seen Barcelona's everlasting rivals celebrate their 26th league title and second round with a win over Alaves on Saturday.
The only goal came when Adri Embarba sent Real Thibaut Courtois's keeper to the wrong end with a penalty in the middle of the first round, giving Rayo the deserved lead after an ambitious start in front of a typical crowd.
The punctual kick, given by a lack of Jesús Vallejo in Javi Guerra, was awarded after a review of the VAR after the referee waved and Gareth Bale had failed to score a counterattack from Madrid.
The Real later had a Mariano goal dismissed by a clear impediment, one of the rare occasions in the game in which Zinedine Zidane faced the hosts, who seemed much more likely to score again than conceding a goal for Madrid's toothless attack.
The defeat kept the Real in 65 points, missing three matches for the final.
Meanwhile, Rayo overcame SD Huesca to the 19th with 31 points and is still far from escaping the relegation zone, but his fans have shown that they believe they can still avoid the fall by shouting "Yes, we can" when the final whistle exploded
It was Rayo's first victory over his illustrious neighbors since 1997, when Fabio Capello was in charge of Madrid.
The preparation for the game was dominated by the Real's refusal to allow Rayo's gunner, Raul de Tomas, who is borrowed from Zidane's team and prevented from facing his parent club due to a clause in his contract, throw him away home team
Real were also without their top scorer, as Karim Benzema, who had scored ten times in his last eight games, was absent due to a tendon injury while captain Sergio Ramos was also out.
Source link