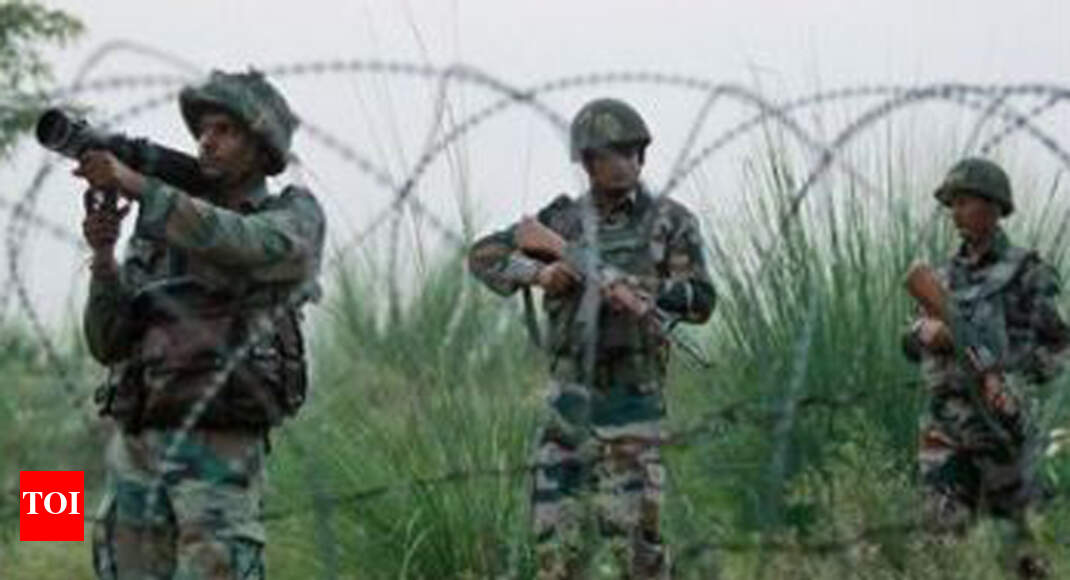 [ad_1]

JAMMU (Reuters) – Three people – a five-year-old girl, a woman and a BSF inspector – were killed on Monday while Pakistani troops persisted with heavy bombardment in areas along the Control Line in the Poonch district. At least 21 other civilians, in addition to five jawans, were injured in three cease-fire violations during the day.
This is the fourth consecutive day of a ceasefire violation in the two districts of Poonch and Rajouri in Jammu and Kashmir. Authorities reported only three rapes on Monday, with the first mortar shelling at 7:45 am in the Shahpur Kerni sector of Poonch. Three civilians and one army jawan were injured in the bombing.
The second violation of the afternoon was much more deadly, claiming the life of a five-year-old child and BSF inspector T Alex Lalminlun.
The girl, Sobia Shafiq, was killed and two people were injured when a grenade exploded near her house in Bandi Chechian-Poonch, along the LoC. Four jawans and 13 civilians were wounded in the bombing, a BSF spokesman said. The four wounded are out of danger, they added. Sources said Pakistan used heavy weapons and 120mm mortar bombs in various civilian areas along the LoC in Poonch, causing panic in the villagers.

[ad_2]

Source link