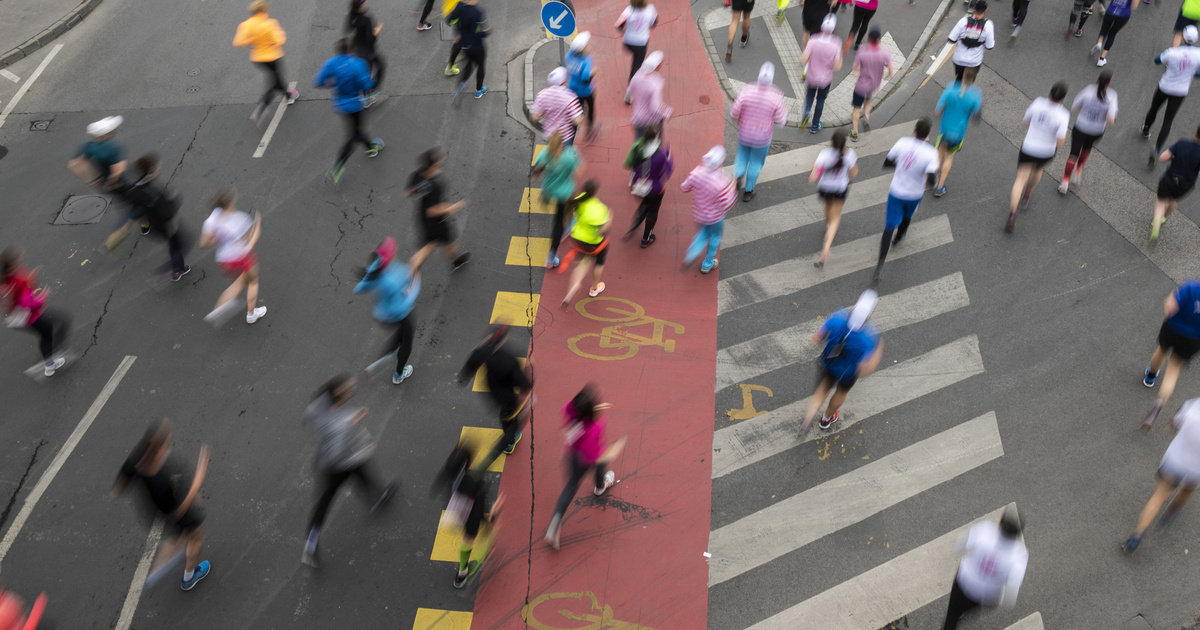 [ad_1]
Intermittent periodic closure of the main transport routes of the capital is organized 15 years – 15 km race in Budapest on Sunday, May 12, between 10 and 12 o'clock. Due to traffic restrictions, in the morning hours, the 15, 26, 115, 226 and 2, 19 and 41 trams are changing – wrote at the Budapest Transportation Center.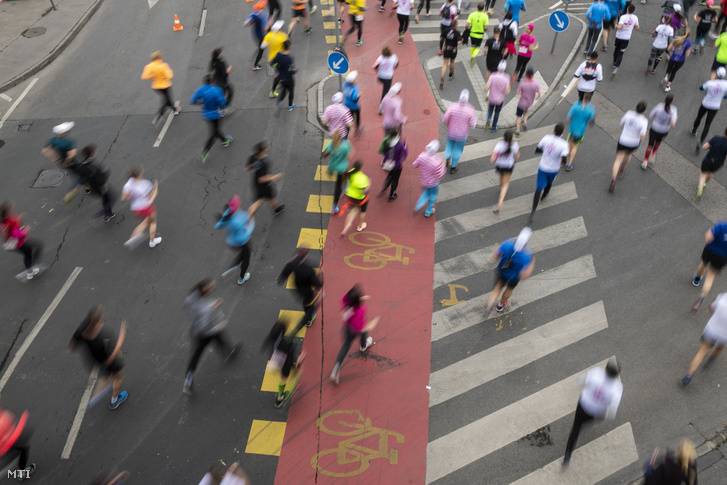 Photo of Mónus Márton / MTI
Due to the running run on Sunday, May 12, between 10 and 12 o'clock, the runners will be limited to the passage time of the runners and will be closed from road traffic to Szabadság tér – Zoltán utca – Nádor utca – Steindl Imre utca – Akadémia utca – Zoltán utca – Széchenyi. Street Quay-Garibaldi, Exit Id. József Antall Landfill – Jászai Mari Square Ramp – Széchényi Square – Jászai Mari Square – Margit Bridge – Germanus Gyula Park – Üstökös utca – Árpád Road – Margit Bridge – Liptay Street – Margaret Bridge – Square Jászai Mari – Cis Széchényi – Rua Markó -id. József Antall Rakpart – Garibaldi Street Driveway – Garibaldi Street – Nádor Street – Szabadság Square Route.
Due to the closure of highways, it is expected that this will change the traffic regime of the affected public transport:
Tram 2 runs between 09:40 and 12:00, on a short route between the cemetery and the Kossuth Lajos Square (Széchenyi rakpart).
Tram 19 runs from 10:00 to 11:40 a.m. in a short distance between Kelenföld M Railway Station and Batthyány Square M + H.
Between tram 10 and 11: 40h, between tram 41 and tram 10, between Rudas Thermal Bath and St. Lukacs Thermal Bath, tram lines 56A and 17 are struck by stops.
Bus no. 9 for between 10am and 11h40 at Óbuda on the Margit bridge, Buda bridge. Buses to Kőbánya do not affect the scheduled stops of the Margit bridge, but they can take bus number 9 to the 9th and 6th tram stop at the Üstökös intersection in Buda.
Buses 15 and 115, as well as the CITY trolley bus between 8 and 12 hours, cross the Boráros tér H by the Bajcsy-Zsilinszky road and therefore do not affect the stops in Széchenyi and Zrínyi streets. On your temporary route, all three flights can be reached by bus 9 on Báthory Street / Bajcsy-Zsilinszky út, Arany János utca M and Basilica Szent István, and then at bus stop Hild 16.
Bus number 26 runs between 10am and 11h40 on a small route between Árpád M Bridge and Margarida Island, Centennial Memorial.
The Batthyány tér 109 bus for M + H, between 10am and 11:40 am, can be picked up before crossing the Üstökös street, instead of the H stop of the Margaret Bridge, the Buda side.
Bus 226 runs between 10:00 am and 11:40 am on a modified route between Óbuda Island and Árpád M Bridge. The bus route to Margarida Island returns to the Centennial Monument, then arrives at the temporary terminal of Árpád Bridge by the bus stop 26 and 34.
Thank you for reading!
If it is important for you to keep an independent press, support the Index!
[ad_2]
Source link