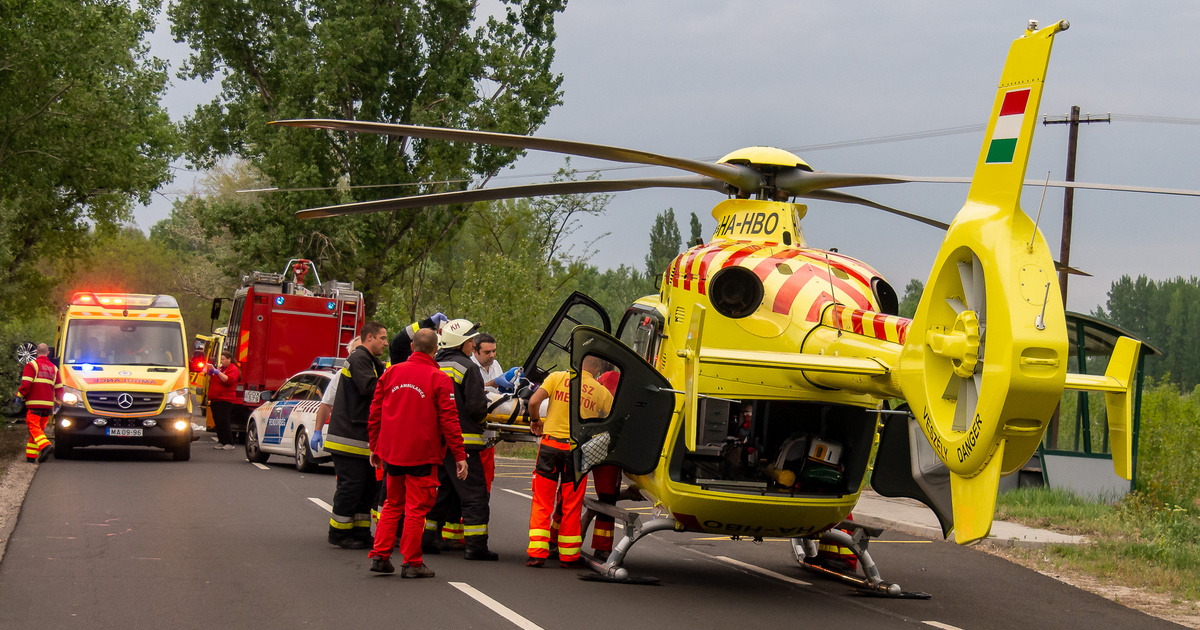 [ad_1]

A passenger car overturned on a Sunday afternoon between Kiskunmajsa and Jászszentlászló, reports Disaster Management. To the technical rescue, the Kiskunmajsai professional firemen alarmed the case. According to the first news, three people were injured in the accident. A rescue helicopter also arrived at the site, so the works were closed down the entire length of the affected section.
According to our information on the spot, the car was in a curve and fell into a tree, the driver and wife of the car were taken in serious condition by the ambulance, his nine-year-old son was taken with laryngeal, jaw and head wounds to the children's clinic in Szeged with a rescue helicopter.
Thank you for reading!
If it is important for you to keep an independent press, support the Index!
[ad_2]

Source link