Bank digitization will also be discussed at the Portfolio Conference on November 14, Banking Technology. Worth coming!
Portfolio Banking Technology 2019
As an expert in overseeing the Hungarian overseas market, which areas of our financial sector do you consider to be behind the international market and which are ahead of the others?
Paola Angeletti: Overall, the Central and Southern European banking sector still has promising growth potential, as evidenced by the bank's maturity index, debt / GDP ratio, below 60% in many states in the region. compared to the EU average. Needless to say, keeping up with Western standards goes with increasing supply and demand for financial services beyond basic services, which can only happen if household disposable income or economic capacity increases. In this respect, Hungary is one of the most integrated markets, thanks to its high per capita GDP and favorable indicators of financial and social development.
Intesa Sanpaolo sees Hungary as a dominant market, which is a reference in the region through its digital strategy and the development of value-added services.
What is the challenge for Intesa Sanpaolo to have big technology companies ("BigTech") in the international scenario? What steps are being taken to compete with these companies?
Paola Angeletti: In recent years, banks around the world have increasingly focused on applying technological innovation to their business. Digitization is currently driving the evolution of the banking industry: the digital transition has become a key success factor, enabling the bank to reduce costs, effectively manage risk and compete with new nonbank players such as leading companies. of technology. As for the challenge posed by nonbanking market participants, the "compulsion" for continuous innovation comes from increasingly demanding customers for technologically advanced and easy-to-use services. That's why Intesa Sanpaolo has been working on the digital transition for years: We have launched a number of strategic initiatives to improve customer service and organizational processes. As part of this, we are moving rapidly toward greater automation and digitization of our core business processes, including lending and administration. The DigiCal project is particularly important for the International Banking Division. The acronym consists of digital and physical: the project provides our customers with an interface where they can access our products and services, integrating physical and digital channels. Its goal is to gradually increase activity through direct channels, so that not only the execution of transactions, but also the sale of certain products and even the entry of customers, the integration is completely online.
What kind of international cooperation and partnerships does Intesa Sanpaolo intend to develop in the fintech sector?
Paola AngelettiA: The merger of finance and technology is a relentless trend: by 2018, fintech's initial investments reached $ 110 billion, more than double the previous year. This is very remarkable data. Depending on its ability to transform its business model, a bank views fintech innovations as a competition, threat or opportunity to offer its customers a better experience, market their products faster or improve their long-term efficiency. Intesa Sanpaolo sees fintech innovation as an opportunity and has in recent years improved its ability to work with this emerging "ecosystem". We have entered into many contracts and partnered with fintech companies to incorporate the resulting solutions into our platform to provide our customers with more advanced services and easier access.
In the non-life insurance market, for example, we want to increase our activity through the German insurtech, the Simplesurance system that provides instant access to innovative insurance products. We also work with local fintech companies to provide solutions for your specific payment service needs: working with partners like Fawry in Egypt or Pay & Go in Albania. In the coming years, we will work even harder to leverage the speed, efficiency and sophistication of the latest financial and insurance technologies (fintech and insurtech). Our efforts to this end are well illustrated by Neva Finventures, a venture capital firm of Intesa Sanpaolo, which acquires stakes in fintech companies, primarily minority interests, and is a good complement to the group's operations, primarily targeting markets. European, Israeli and North American.
Among our recent investments, I would like to highlight Iwoca, a UK SME lending channel that we acquired to provide credit products to Intesa SME customers through its online lending platform. Also worth mentioning is the minority stake in BacktoWork, Italy's largest shareholder-based community financing company.
We know that Intesa Sanpaolo's Hungarian subsidiary is a testing ground for the bank's international digital developments. Why was CIB Bank selected for this task? What improvements are planned in the near future?
Paola AngelettiA: CIB is a universal bank with a nationwide branch network that considers the development of digital banking as one of its most important tasks. Due to the transformations of recent years, CIB has achieved a stable market share of around 5% in both retail and corporate businesses. Like all other Intesa Sanpaolo subsidiaries, CIB can count on the parent's assistance and international experience. In addition, according to the guidance of the 2018-2021 Business Plan, CIB's primary objective is to explore opportunities for sustainable revenue growth, primarily through digitization, which plays an important role in making the market leader in solutions. and digital services.
CIB is already known as a leading digital competence center within the International Banking Division: It is common practice to introduce several new digital solutions in Hungary for the first time and we plan to continue to do so in the future.
All of this requires us to continually expand our offering by adding premium banking and providing high quality unified banking through electronic channels and branch networks. In the retail banking sector, for example, CIB places a strong emphasis on using mobile applications and other online channels to help increase our lending volume.
In the coming years, CIB is expected to strengthen its position in the Hungarian market. It is no coincidence that the Novathon international event took place on October 30 in Budapest, as well as the recent International Banking Division 2019 IT subsidiary meeting. The recent event focused on how business areas can work together to explore how technology can be used to deliver value-added services and overcome potential business difficulties.
Which innovative banking solutions would you mention that receive little attention at the moment but could revolutionize the financial sector in the next decade?
Paola AngelettiA: Because banking is a highly information-driven industry, IT developments have a major impact on the nature of banking and banking organizations. The rapid development of computing, Internet and mobile technology-based opportunities in recent years has also led to the deep digitization of banking services. This sets the path for banks to evolve from a traditional bank branch-based physical operating model to a digital system that allows the bank to be always available, ready for service, no matter where the customer is.
It is not just financial technology companies that influence the traditional banking structure. The biggest and biggest technology companies, the so-called. BigTech companies, such as Facebook and Amazon, are emerging as new players with the sheer amount of customer data they need to run their banks daily.
Another important element of development is artificial intelligence, which is still in its infancy in the financial sector. But AI is inevitably a strategic tool for improving the customer experience: it allows the bank to always deliver the right product at the right time, anticipating customers' willingness to buy or their credit needs based on their creditworthiness etc. Development requires the use of new IT tools, new data architectures and, above all, a new internal banking culture and new working methods. Finally, it should be remembered that any technological innovation presents new and complex operational challenges, including all the new cyber and data security risks that banks need to be able to manage effectively.
In Hungary, more and more people are using foreign fintech services such as Revolut or Transferwise. What can Hungarian financial service providers do to maintain their local market dominance against such competition?
Pál SimákA: Many fintech companies provide excellent services, but traditional banks still have the advantage of offering universal banking services and having more confidence in your direction. Therefore, our strategy is based on working with fintech companies to work together to change daily banking services and provide better solutions for everyone. We firmly believe that this is the right direction.
Apple Pay is now available on CIB for Visa cardholders in Hungary. How many people use this opportunity? When will it be available to all your customers?
Pál Simák: October 1, we make Apple Pay available to our Visa Inspire card customers. In the first two weeks, 10% of eligible customers began using the service. Within a few months, our Mastercard customers can also use Apple Pay.
According to statistics from the Hungarian National Bank, the Hungarian banking sector is one of the most expensive in Europe. Is it possible for fintech-based financial services to lead to a reduction in profit margin, the cost of financial services?
Pál Simák: The claim that the Hungarian banking sector would be one of the most expensive in Europe is highly debatable, as the Banking Association pointed out in one study. The domestic banking system is characterized by a low interest rate environment and fierce competition, which in itself results in lower interest rates. For example, CIB offers a long-term fixed rate mortgage loan with an interest rate of 3.15%. On the other hand, digital developments and solutions, the emergence of fintech companies among service providers, also have the effect of reducing fees and costs. However, it should be added that the Hungarian banking sector is still subject to a transaction fee, which does not exist anywhere else in Europe, and suffers all the disadvantages and consequences of 2 free monthly ATMs. These are a significant competitive disadvantage for information technology companies and also an obstacle to lowering fees and costs. Either way, CIB offers a free retail account package that, while free, offers many services to active banking customers.
CIB's balance sheet and loan portfolio have fallen significantly over the past decade. Do you plan to return to Hungary's top five banks? How does the bank want to achieve this?
Pál Simák: CIB was one of the leading banks in the Hungarian banking sector whose portfolio was severely damaged by the crisis: the customer loan portfolio decreased from around HUF 1,600 billion to HUF 825 billion between 2013 and 2016 With the support of our bank parent, Intesa Sanpaolo, but we have cleaned our portfolio with our own efforts and work, and I must say that today the CIB is one of the most crisis-resistant members of the Hungarian banking system.
Our portfolio has been growing dynamically since 2017, and by the end of August, the volume of customer loans was already over HUF 1,000 billion. And by our balance sheet total, last year we were the sixth largest bank in Hungary. Therefore, the fifth place is not so far away.
Our goal is to continue growing above the market average. At the same time, with the integration of savings cooperatives, a new major player has emerged in the market that we must address in terms of size.
How can the state or the market boost the development of the Hungarian startup sector of fintech, which is still in its infancy?
Pál Simák: The Hungarian National Bank has launched its Regulatory Sandbox program, which aims to help fintech companies gain access to the latest trends and test their solutions. CIB is working closely with the industry to organize events like Novathon and include fintech solutions like Simplesurance in its offering and digital platform.
Paola Angeletti
Since January 1, 2019, he has been head of the International Subsidiary Banks Division. He graduated from Bocconi University in 1989 with a cum laude degree. Before graduating, he spent a semester at New York University, then began his internship in the lending department of an Italian branch of an American commercial bank. After completing his university studies, he worked for a financial advisory and corporate finance consulting firm and then pursued his career at an investment bank in the United Kingdom. In 1994, he joined the Intesa Sanpaolo Group as Senior Treasurer of Mediocredito Lombardo's Commercial Banking Department and then of IntesaBci's Private Equity Department. In 2002, he was appointed Head of Corporate Development in Banca Intesa's Business Equity Department. From 2007 to 2014, at the General Secretariat of Intesa Sanpaolo's Fiscal Council, the Board of Directors and its committees (Strategic Committee, Compensation Committee, Financial Statements Committee, Affiliated Transactions Committee, Audit Committee and Fiscal Council, in accordance with with Decree Law 231/101) he was a leader in the field of professional support functions. In 2015, he became head of Intesa Sanpaolo's M&A Department, where he executed several divestment and acquisition agreements with banks and financial and operating companies in Italy and abroad. In 2018, his responsibilities were extended to the leadership position of the Business Equity Department. Over the years, he has served on the board of directors of various leasing, consumer finance and group banks.
Dr. Pál Simák
In 1997, he graduated from the University of Toronto with a master's degree in applied science. He also earned his doctorate in Toronto in 1999. In 1997, he received a certificate in business and small business management from the University's Center for Technology and Business Management, and a year later received a financial risk management appointment at the Association. Global Risk Managers. He gained his first professional experience as a payroll technician consultant at Royal Bank of Canada in 1995 and after 1996-1999 as director of ProdActivity Associates in Toronto. From 1999 to 2000, he served as Head of Risk Policy at the Royal Bank of Canada. From 2000 to 2008, he worked as a partner of McKinsey & Company in Budapest and Eastern Europe. He joined MKB Bank Zrt. In 2008, where he initially served as Vice-CEO and, as of March 2012, as President and CEO. Since April 2014, he has been president and CEO of CIB Bank.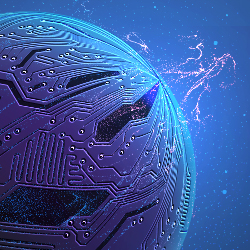 Portfolio Banking Technology 2019
Bank digitization will also be discussed at the Portfolio Conference on November 14, Banking Technology. Worth coming!