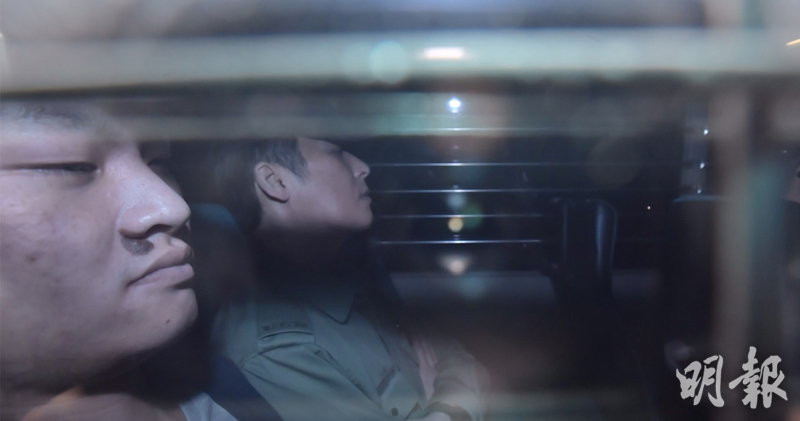 Chen Tongjia, wearing a dark blue coat and a gray T-shirt, was escorted by three prison officers to appear in court. Chen Tongjia held calmly, closed his eyes and pondered, and did not look at the audience and reporters.
Chen Tongjia, a 20-year-old defendant, has been in effect since March and has already admitted four counts of money laundering, including the money laundering crime from February 17 to March 13 of last year involving the late Pan Xiaoying (20 years). ) One bank card, one digital camera, one iPhone 6, 20,000 yuan, and NT $ 19,200. The total value of the property plus money is about 32,000 Hong Kong dollars.
The control plan noted that the defendant and the deceased were lovers at the time of the incident, and the two went to Taiwan on February 8 last year. According to the defendant's vigilant observations, the two men fought in the hotel room early in the morning of February 17, when the victim said that the fetus in the abdomen was an ex-boyfriend, and that she also had sexual intercourse with a strange man. The head hit the wall and used both hands to pull the other side of the neck. After the two men tangled on the ground for about 10 minutes, the woman died.
The defendant then folded the deceased into the trunk and left the body for the woods next day. The defendant used the deceased's bank card to withdraw NT $ 20,000.00 in Taipei. After returning to Hong Kong alone, he repeatedly used the deceased's bank card to withdraw the "clearing card number."
Related reports: Chen Tongjia was launched as soon as possible in October Lin Zheng Li Jiachao called for the completion of fugitive regulations as soon as possible
Related Reports: Chen Tongjia Concerned About Being Extradited? Representing a lawyer laughing without speaking
Related Stories: Smelling his girlfriend with other people's flesh and blood, excited neck, Chen Tongjia murder, money laundering crime