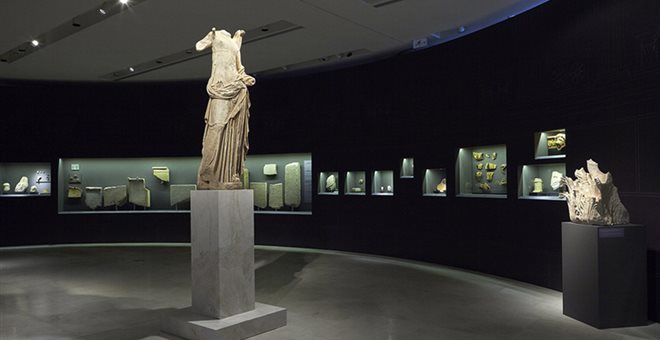 [ad_1]

A bi-zonal ticket system is being established for the first time at the Acropolis Museum, following a decision by the Gazeta Board of Directors, published in the Official Gazette of the Hellenic Republic, according to a relevant announcement by the Ministry of Culture and Sports "during the 7 months of the summer season -31 / 10) the price of the ticket is 10 euros (reduction of 5 euros) .For the winter (01 / 11-31 / 03) the current prices (5 euros and 3 euros reduced) are maintained. "
"At the same time," the announcement continues, "a joint ministerial decision of the Ministers of Culture and Finance, which for the first time provides for the return of 30% of revenue from summer tickets from the Acropolis Museum to the Ministry of Culture through the Fund of Archaeological Resources and Expropriations, with the aim of improving the exhibition spaces of the museums of the Ministry. "
According to the Hellenic Ministry of Environment, the decision of the Board of Directors of the Museum of the Acropolis to update the fare policy of the Museum tickets with the completion of ten operating times. For the first time, a bizonal system was established, following the successful example that has been applied since 2016 to archaeological sites, monuments and museums of the Ministry of Culture. "
Source: Skai.gr
[ad_2]

Source link