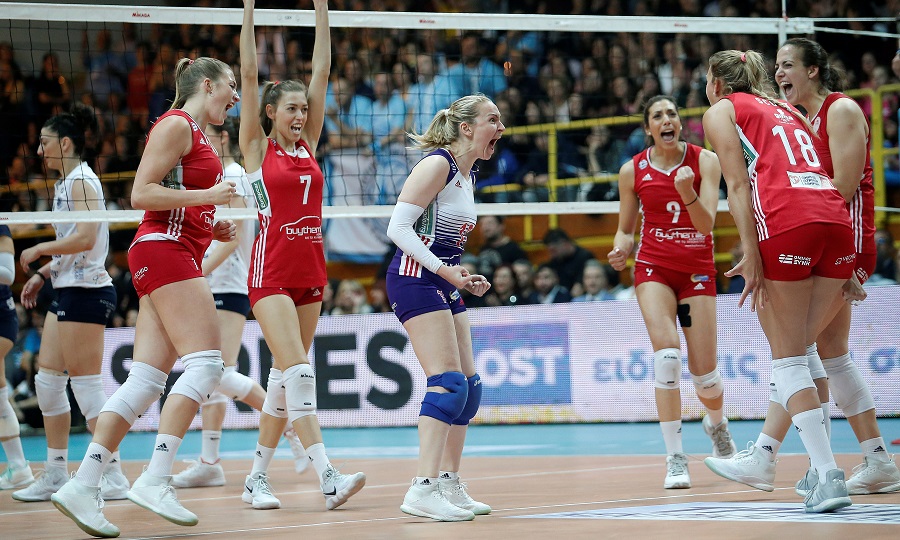 [ad_1]

The "red-white" dynasty … continues!
Olympiakos, having met the shock of Yiota's serious injury, defeated Olympiakos 3-1 in the final of Serres Final 4 and thus won the ninth consecutive World Cup in their history!
The Piraeus team took the first set with … summaries and with 25-16. However, in the second set, Katerina Giota was seriously injured, leaving her teammates to lose their pace and so the Santorini team pushed and put it in 1-1 (23-25).
From then on, however, the "reds" had good chances and blocks, they were not rescheduled, taking the next two sets with 25-19 and 25-17 respectively.
On a big day, Scott and Emmond for Olympiacos, with 22 and 21 points each, while on the other side to AO Thira, who participated in the first final of their history, were Merteki (16) and Pileptik (14 p. captain of the Piraeus team, Stella Christodoulou, emerged as MVP of the Final Four.
The sets: 25 to 16, 23 to 25, 25 to 19, 25 to 17
[ad_2]

Source link