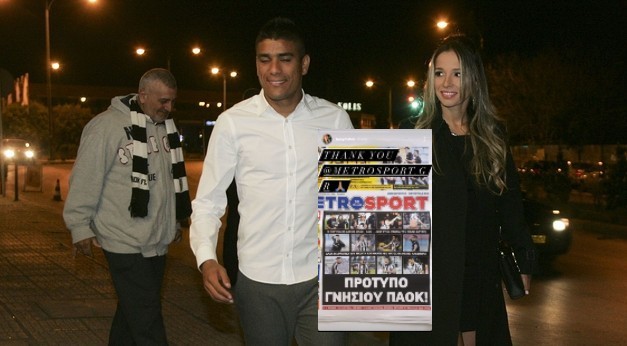 Leo Matos officially said goodbye to PAOK, continuing his career at Vasco da Gama, since his father's health problem forces him to return to Brazil.
Companions and friends rushed to post on instagram wishing the Brazilian ace the continuation of his career. The Metrosport newspaper, paying homage to Leo's offer to PAOK, dedicated on its front page a photographic tribute to his important moments in Dikefalos tou Vorras, commenting: "A model of a genuine PAOK" and adding that "the upper right rear half of the story of PAOK is coming out, but the seal of the fighter and the winner will remain indelible ".
The cover touched Matos' wife, Tami, who posted on Instagram, thanking the report.
See the story