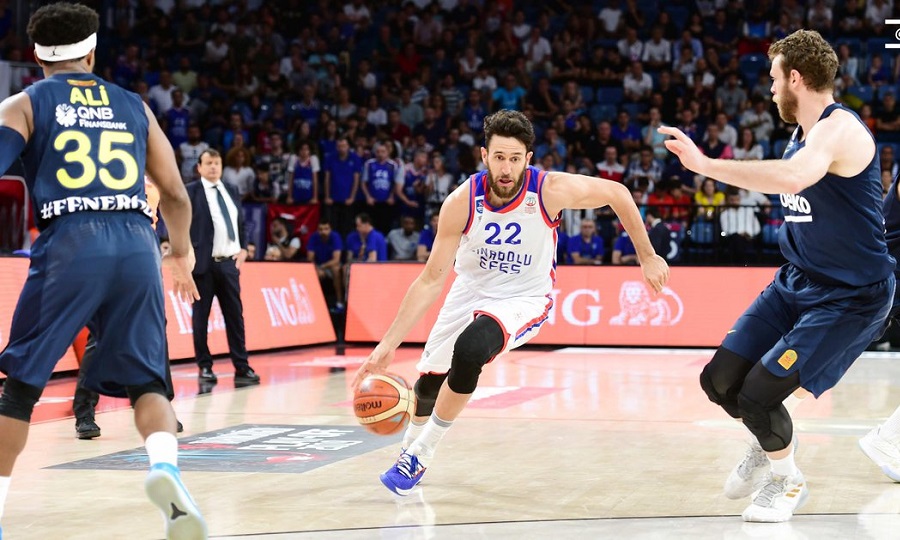 [ad_1]
Although it was even at -16, Anodolus Efes had Vasilis Misic on an excellent day, thus beating Fenerbahce 101-93 in the lead and making it 1-1 in the final of the Turkish championship.
Obradovic's team had the chance to take a second break, but Mel did not get a shot from the shooters and so the regular score was 86-86.
At 30 points the Serbian guard stopped, with Larkin at 19, Dwnon 15. and Motum and Bobuas to add 13p. all.
From Fener, the top scorer was Mel with 22 points, with Gunwurits and Dixon with 18 and 17 points each. Kostas Sloukas fought by 34:09 and made a double-double with 11 points and an equal number of assists.
Much better in the first half of the champions, as they went to the locker rooms with +12 (40-52), the earlier they reached up to +16 (23-39). In the second part, the Ataman set made its counterattack, resulting in the closing of the third period by -4 (65-69) and continuing in the same pattern in the middle of the fourth pass and ahead (75-74).
From there, the two teams were point-to-point, with Honey not winning and the match was prolonged, with the regular time score being 86-86.
In the extra five minutes, Misic continued the same "hot" and so Efes led the victory with the final 101-93.
The ten minutes: 14-20, 40-52, 65-69, 86-86 et al., 101-93, para.
[ad_2]
Source link