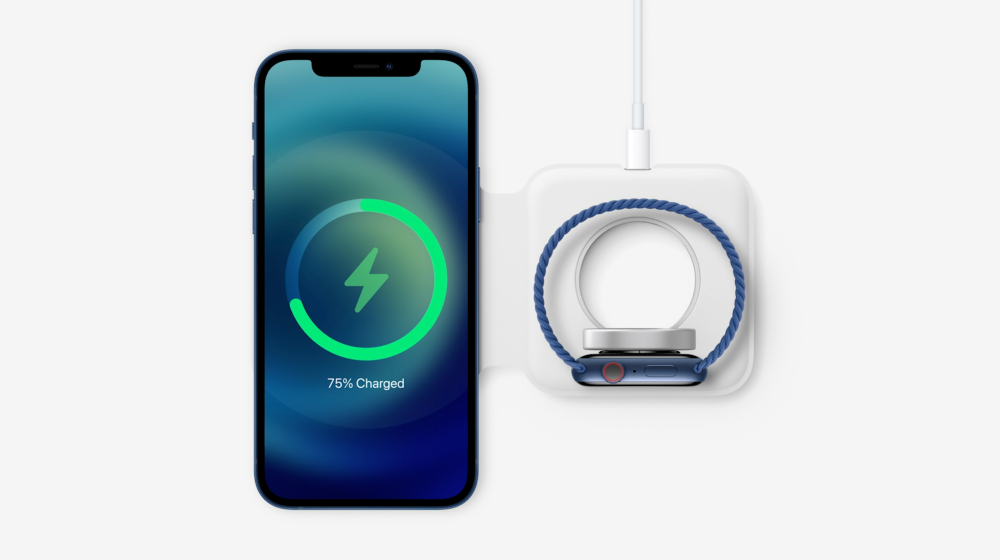 Some initial tests show that the use of the new MagSafe charger in the previous generation of the iPhone will result in an extremely slow charge compared to ordinary wireless IQ chargers. For example, on the iPhone 11 Pro, the charging rate reaches 0.96 W compared to 7.5 W. Apple points out that the MagSafe charger, which made its official debut last week, offers compatibility with the IQ standard and therefore, it is compatible with older iPhones.
The MagSafe charger maintains compatibility with the Qi standard. Therefore, it can be used to charge iPhone 8s wirelessly or later, as well as AirPods with a wireless charging case.
The charger claims to offer 15 W when charging an iPhone 12 with a 20 W adapter. The iPhone 11 accepts only 7.5 W, so that's the pace you should expect. However, when Youtuber Max Yuryev tried something like that, the MagSafe charger only gave 0.96W. The same thing happened with the iPhone SE, which received 8.4 W in a cheap charger, 5.55 W in a Mophie and only 1.83 in a MagSafe.
The results, however, must be considered with caution for two reasons. First, Yuryev relied on an app to determine the pace, not the time it took the devices to fully charge. Second, only the iPhone 12 has the magnetic rings needed for a perfect layout. Of course, we will have to wait for other reviewers to see if there really is a problem.
Source link