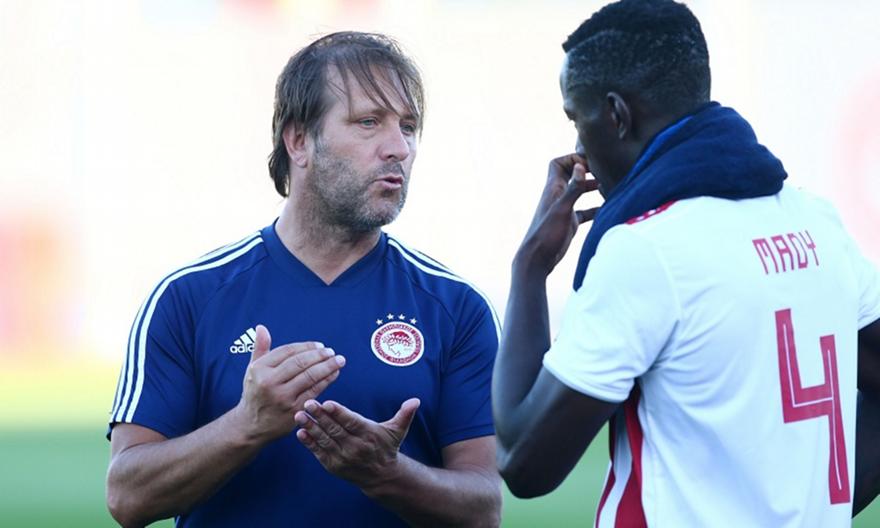 · Did FIFA understand what they are doing there? For the beginning of October, the dates of friendly matches of the National Teams of Africa, with the mandatory presence of their internationals, and Europe! In the middle of a pandemic!
· So they ran left and right in Africa or, in several villages in Europe, the African National to give a friendly and many players were suffering, who inevitably were even more exposed to the risk of coronavirus infection. Somehow Kamara with the National of Guinea, whose players slept four or four (!!!) in the rooms. And he returned to Olympiakos with a coronavirus. He loses at least the first two Champions League games, will stay with any other African Olympics he lives with, will also lose at least two more Champions League games and will get married!
· We are talking about a shameful FIFA decision, just to turn away from African federations. I repeat, it made mandatory the presence of internationals in friendly matches and not in official matches in the middle of a pandemic!
In any case, we have not escaped with impunity from all these presidential centaurs – coincidentally, so many, many of them have been accused of financial crimes in recent years.
· Let's go to ours: perhaps few have noticed that the match against Marseille was the 4th European in which Olympiacos with Martins on the bench achieved a very important result with a goal in the last minutes!
Olympiacos-Milan 3-1 with the third goal that led to qualification to the knockouts of the Europa League by entering the 81st minute for Fortounis
Olympiacos-Red Star 1-0 with the only goal that also brought qualification for the Europa League qualifiers to reach 87 minutes of El Arabi
Arsenal-Olympiacos 1-2 with the winning goal that qualified the Europa League 16 from 119 'of El Arabi
Olympiacos v Marseille 1-0 with the winning goal that brought the first victory in a Champions League debut after years to enter the 91st minute by Hassan
· Some Olympiacos championship victories are also remembered with goals in the last minutes, after 89-90 minutes: 2-1 (Natcho) with Asteras Tripolis and 1-0 with Apollon (Manos) in Karaiskaki, 2-1 (Vukovic) and 1-0 with Atromites (Hassan) in Peristeri, up to 1-1 with Panathinaikos (Cisse) in Karaiskaki.
So, are we talking about a Pedro Martins star? First of all, football needs what we call a star, the luck factor.
But let's remember some other results: the defeat of the unbeaten in the PAOK championship last year to Karaiskaki with 0-1 in 90 '… The decisive defeat 1-3 to the Red Star in Belgrade by the Champions League with a goal in 87 'e in 89'… Dynamo Kiev 2-2 draw in Karaiskaki for the Europa League qualifiers in 89 '… The draws in OAKA and AEK and PAO 1-1 with a goal in the 90th minute… Panionios 1 draw -1 in Nea Smyrni in 89.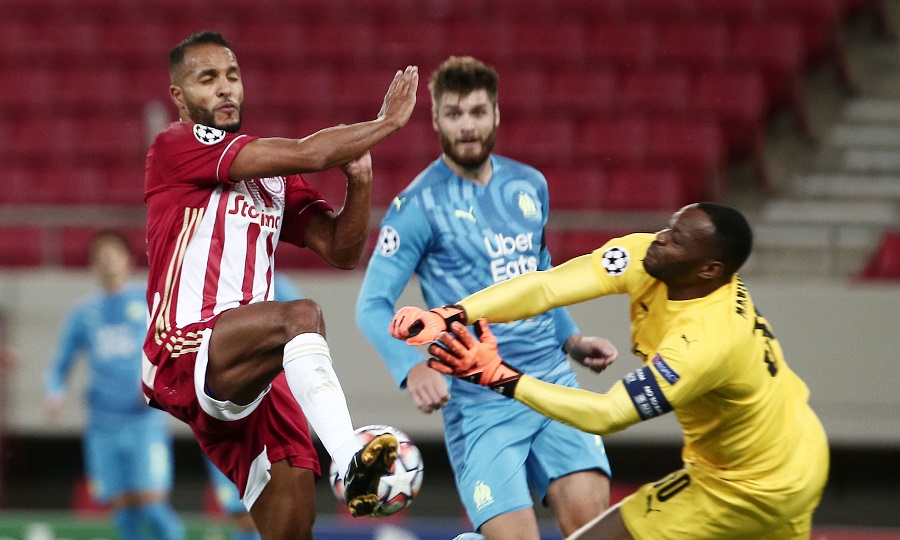 · Some games, Olympiakos lost points after 89 '! Where are we going to stop? There are many Olympic games that remain completely fluid until the last minute. And when there are so many toys hanging on the tightrope, it is inevitable that some will go where you want and others go where you don't want. Perhaps it is good for Olympiakos that even a little more περισσότερα lean towards him and not to his detriment. But that does not change the reality, when many games remain with a fragile score, a big role in its result will be the parameter luck – or bad luck. Didn't Olympiakos lose Lamia's qualification for the penalty shootout at 85 '?
In general, Olympiakos de Martins is a team that deserves confidence. It has consistency and stability, combined with its quality and dynamics, which often allows it to keep the score in its favor. Obviously, it is not by chance that he won most of his great victories in Europe and in the championship with the same score, the… favorite now 1-0!
Their games with Marseille 1-0, Arsenal on the outside (90 minutes), Red Star on the inside and Basaksehir on the outside ended 1-0.
But also those with PAOK in Toumba in the playoffs and in the regular season, as well as those with Panathinaikos in, OFI outside, Atromitos outside, Aris outside, Larissa outside, Panionios outside and Asteras, Apollo, means Levadian.
Many games with 1-0 wins, 15 in total!
· The same number of times you win 1-0, that is, marginally, you must be ready to accept that you will often lose 0-1, in the same marginal way: from the Wolves out, from the Dynamo of Kiev out, Betis out, Arsenal in, but also PAOK in and twice, Lamia in, OFI out …
Irrelevant: Olympiakos' K19 did not go as it should yesterday and lost to PAOK 0-1 in the Youth Championship derby in Thessaloniki. It cost the absence of both defender Nicoli (punished by … tsaboukades in the recent AEK derby) and midfielder Sourlis, who Martins kept for the first team, due to Thiago Silva's lack of preparation, in combination with Androutsos still injured and Pepe is not ready yet. For Bruma, as I explained, it has yet to be made available to Pedro. Apparently, after the championship suspension due to the Selections, he will lose four more games (along with tomorrow), in addition to some spectacular improvements extremely pleasant …
WHAT A SEQUENCE! Look at what Hugo Souza did today. It seems that the @Flamengo reveals a GOALKEEPER … pic.twitter.com/N68FdBvM8V

– Esporte Interativo (de ??) (@Esp_Interativo) October 18, 2020
UNDER DEMAND: All reports on the official SPOR FM channel on youtube