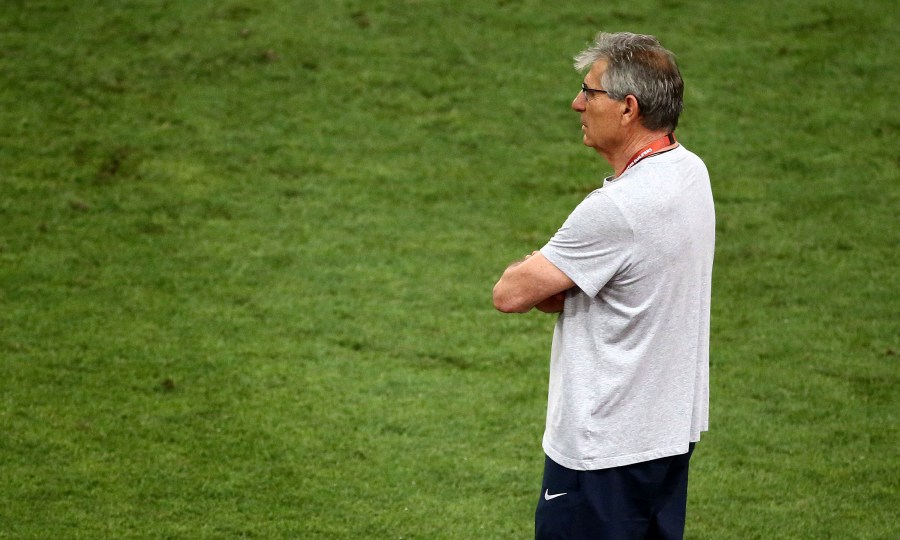 [ad_1]
Let's start upside down: Even the top 2-3 players in our team do not play anything!
Even Manolaz and Papastathopoulos, if we wanted to speak with names, with Italy and Armenia, they were dragging, dragging, their opponent was having fun.
Nothing plays the national team and does not play anything, and because there is a general lack of quality compared to the past, but mainly because there is no one to inspire them to know what they are doing!
And the Angel does not know what he's doing …
I will not go into technical details and reviews, there are more experts than I do to do this.
But even if you are someone with limited technical knowledge of sports, some things you see with the naked eye.
With the naked eye, you see the wrong choices in defining the eleven.
With the naked eye, you see the wrong places where they are placed.
With the naked eye, you see that those who enter are confused and do not know exactly what to do.
The naked eye is the wrong tactical approach.
With the naked eye, you see the wrong changes at the time of the game.
I know, I belong to those who fall to eat! They will be accused of eating men, who are being thrown into the easy victim.
But what to do now? With Angelos Anastasiadis at the bank you're not going anywhere!
Even your colleagues are wrong choices! Since when are Giannakopoulos and Basina able to form the National Band? Where did they work in the past? Unless they have them for … animators!
Even from Wednesday morning, the EPO has to sit down, consult experienced and intelligent people in modern football and choose a new coach, a competent technical honor with ambition.
And leave publicly and admit that he made a tragic mistake, already costing another presence at a great event!
It's not bad to make a mistake, after all. It's bad to insist on that in a whisper!
[ad_2]
Source link