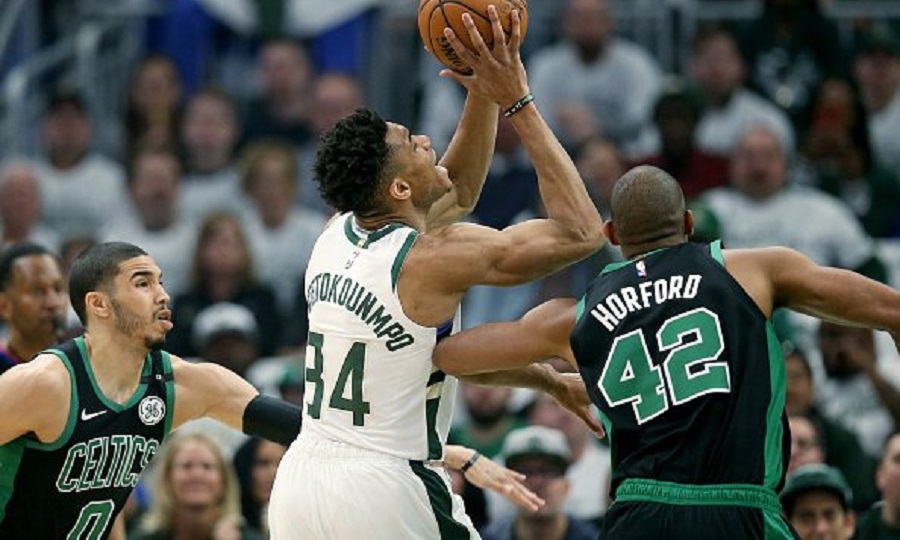 The Celtics entered the semifinals decisively. Having a great kick against Giannis Adétocunpo went through a magnificent 112-90 of Milwaukee, making 0-1 in the series.
The Greek Freak suffered a lot with Al Horror, but also with the help of the rest, with 22 points, but with only 4/16 points (only 8 points of the "painted") and 5/10 shots, although it measured 3 / 5 tripods. Only Chris Middelton, 16 and Nicolas Mirotic, with 13 points, helped the 24-year-old.
Irving, with 26 points, 11 assists and 7 rebounds with Al Hornford, with 20 points, 11 rebounds and 5 internationals, stood out among the winners. The second game of the series will be held early in the morning (3:00) and again in Milwaukee.
The game
The Celtics started the game impressively. With Brad Stevens recruiting his pentatons on Adodocunpo and helping the rest and Irving to be "very hot" they built a double-digit difference, 10-21. The Baks completed the 5/19 12-minute shootout with their leader counting a point with 0/3 shots. The excellent finish of the guests combined with the action of the reborn Hayward led the difference to +15, 25-40, with the "deer" counting 7/27 shots. Mike Badencholzher retired Yannis despite starting to find ways to score and the operation worked, while Milwaukee went 15-0 and tied (40-40), while Mirtid's third tripod went ahead, 44-43, to close half with 50-52 in favor of the Celts.
Baks won three points from Adoptunxo early in the third season, 54-53, but the sequel belonged to the Celtics. With Hornford doing tremendous defense work at Adockokunpo and an attack, the hosts made a 12-0 and continued to reach their difference at +21, 65-86 with 1:20 remaining in the 12 minutes. Giannis' two points helped the home team make the difference for the twelve, 80-92 at 8:50, before the end, but there was no continuation. The Irving-Hornford duo continued their … and in two minutes the difference was played at twenty, 80-100 discouraging Milwaukee and ending the match.
Twelve minutes: 17-26, 50-52, 71-88, 90-112.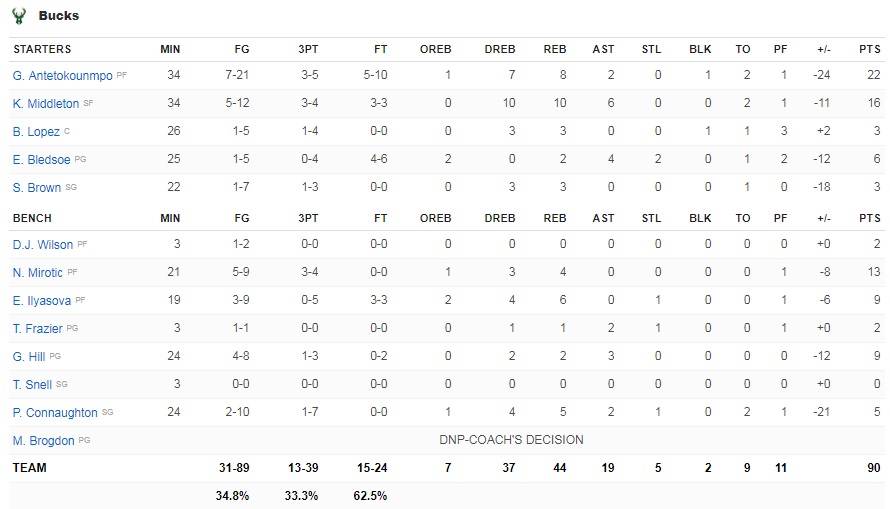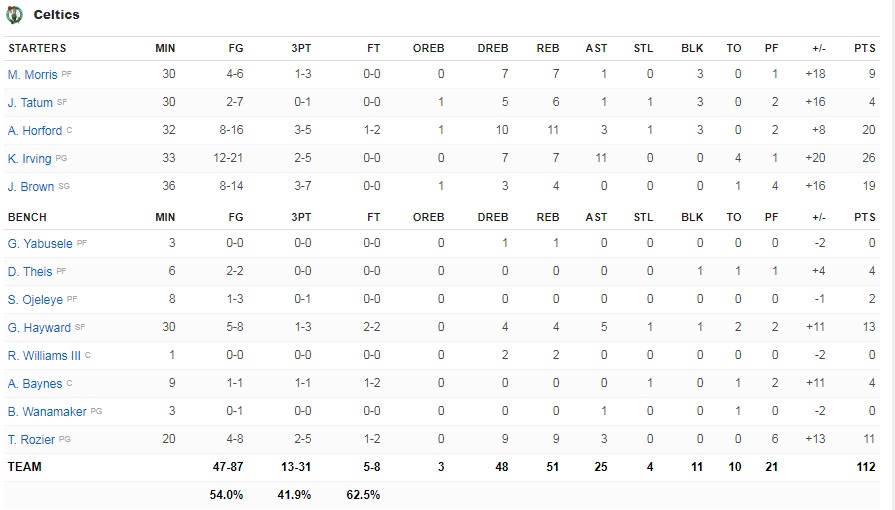 Source link