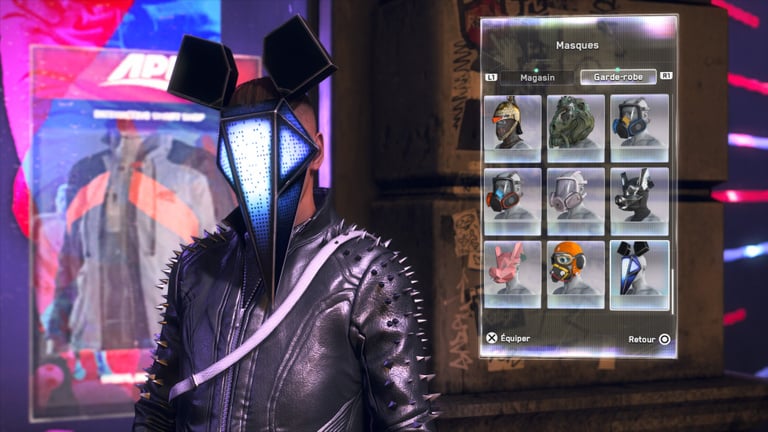 In Watch Dogs Legion, you can recruit an army of NPCs to help you revive DedSec. Each of these characters must protect their identity when infiltrating enemy areas, which is why you can find masks all over London to protect your characters' anonymity. But one of these masks is out of the ordinary, as it is that of DEFALT, a character that Aiden Pearce meets several times in the first part of the series. You can find out how to obtain this mask, as well as all other masks in the game, in our complete guide for Watch Dogs Legion.
Obtain the Defalt mask of the Legion's first watchdogs
When you complete the "ctOS hub hack" objective for the London city district, you will be able to access cameras that show a secret room and reveal a mask hidden under a DJ deck. However, it is impossible to recover it, as this room has no visible entrance. Almost quite, because the documents recovered when scanning the various computers scattered around these locations (as requested by this mission), contain many clues once studied.
If the first reveals nothing very interesting but a magnificent motto of honor in ASCII Art, the second allows us to discover a reference to a well-known character in the franchise. The tomb, also represented in the ASCII Art, reveals the date, 2014, as well as the initials: JBM. If 2014 refers to the launch of the first Watch_Dogs, the initials are from JB Markowicz, a character better known as DEFALT, DJ and enemy of DedSec that Aiden Pearce had met on several occasions, and supposedly eliminated a good one once and for all for the DLC Bad Blood.
The last image, in turn, shows us the formula 2 + 2 = 5, which we owe to Orwell's 1984 novel, and which was frequently used by DEFALT in his communications. So many clues that make us think that the mask hidden under the turntable is none other than that of the DJ. Almost right, because when you explore DEFALT's lair with the cameras, and stay tuned, you can discover a poster composed of a QR Code that, once scanned, will reveal the following sentence: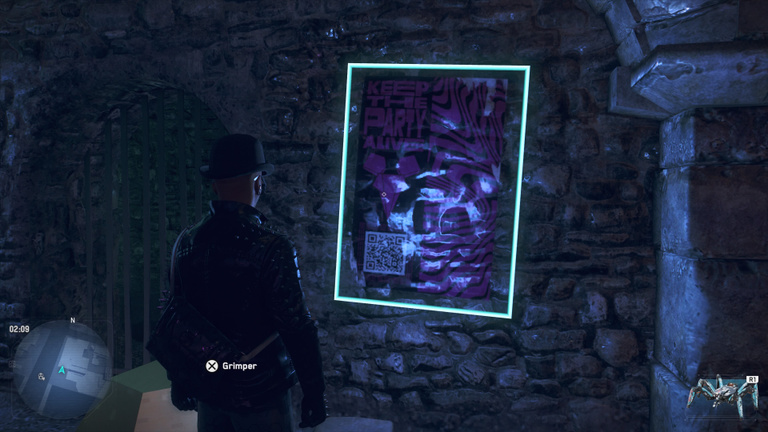 "0/6 meet my private party at 2 am"
The guy, therefore, gives an appointment in his lair, but how to find it. Well, to sum up, go to the red brick building to the left of Roberts & Scott Hall. Go under the archway and jump into the water to discover a kind of door closed by a padlock. Wait two in the morning to see a command appear inviting you to enter.
Once inside the catacombs, join the turntables to obtain this mask and be able to proudly wear the DEFALT mask when you infiltrate the next location guarded by Albion's minions.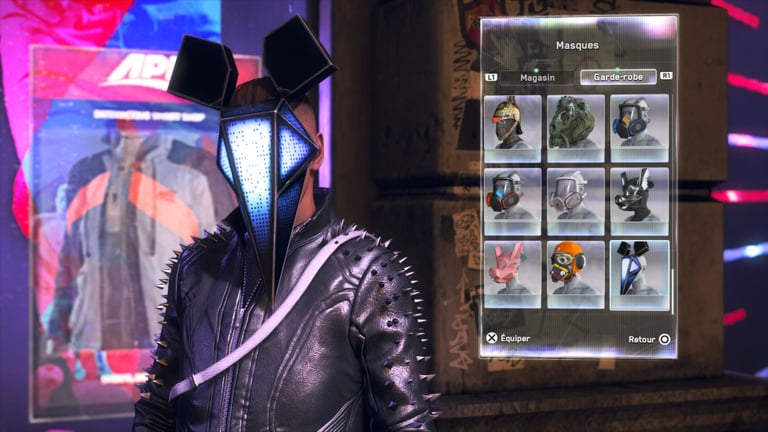 Read too:
Our Watch Dogs Legion test video
Watch Dogs Legion Complete Guide Summary

Through Anthesk, Writing jeuxvideo.com
MP
Source link