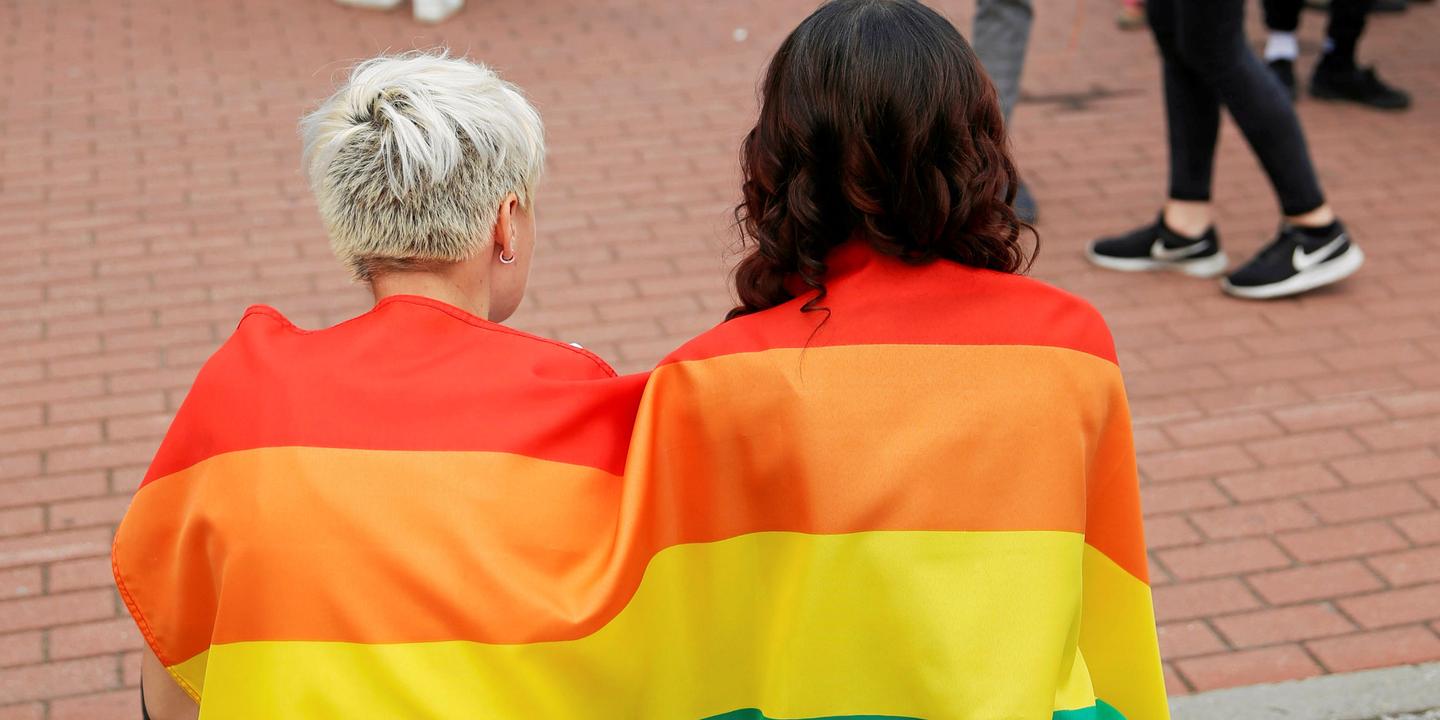 Recognized as guilty of obstructing freedom of assembly, they were released from charges of homophobic abuse.
On Monday, September 9, the La Roche-sur-Yon criminal court convicted 12 students for obstructing freedom of assembly following the breakdown of an LGBT booth in May in the capital of Vendée. However, they were released from charges of homophobic abuse.
"Homo-madness is enough" sang these students from the Catholic Institute of Higher Education (ICES) at Place Napoléon, where an associative village was set up on 18 May on the occasion of the World Day against Homophobia and Transphobia, celebrated on 17 May.
This Saturday, May 18, 2019, the community village for the day of the fight against homophobia and transphobia, organ … https://t.co/1GseRzSxxI
Community service
One of these students was found guilty of violence, two of assault and degradation of a LGBT flag and another of concealment of face. In total, five of these young people were sentenced to two months suspended sentence with hours of general interest (GST) ranging from 180 to 240 hours, and the remaining seven were sentenced to 100 hours of GTA each. .
"This decision is satisfactory in some respects and I think a lot in other respects", considered Benoit Fleury, lawyer of eight students. "The insults were not withheld"which is for Mand Fleury a "Great reason for satisfaction"but "The penalties are extremely heavy for an obstruction offense". "I think we will appeal", he said.
Likely call
"Knowing that the prosecutor was the initiator of the prosecution, we hope he can appeal the disclosure of the facts of the insults based on sexual orientation."said Jean-Bernard Geoffroy, who defends the LGBT center.
Sophie Proquin-Salacroup, president of this center whose position had been targeted, lamented at the end of the hearing Monday that"There is damage. […] We don't want money, we want recognition that homophobia is a crime. ". Four associations were compensated up to 500 euros for non-pecuniary damages.
The 12 young people were students of economics and business administration, mathematics, history and law at ICES, founded by Philippe de Villiers in 1985. Three were excluded from the establishment, two of which are definitive.
Article reserved for our subscribers

Read too
Youth in Gangs: One Study Draws Robotic Portrait of Homophobic Offenders