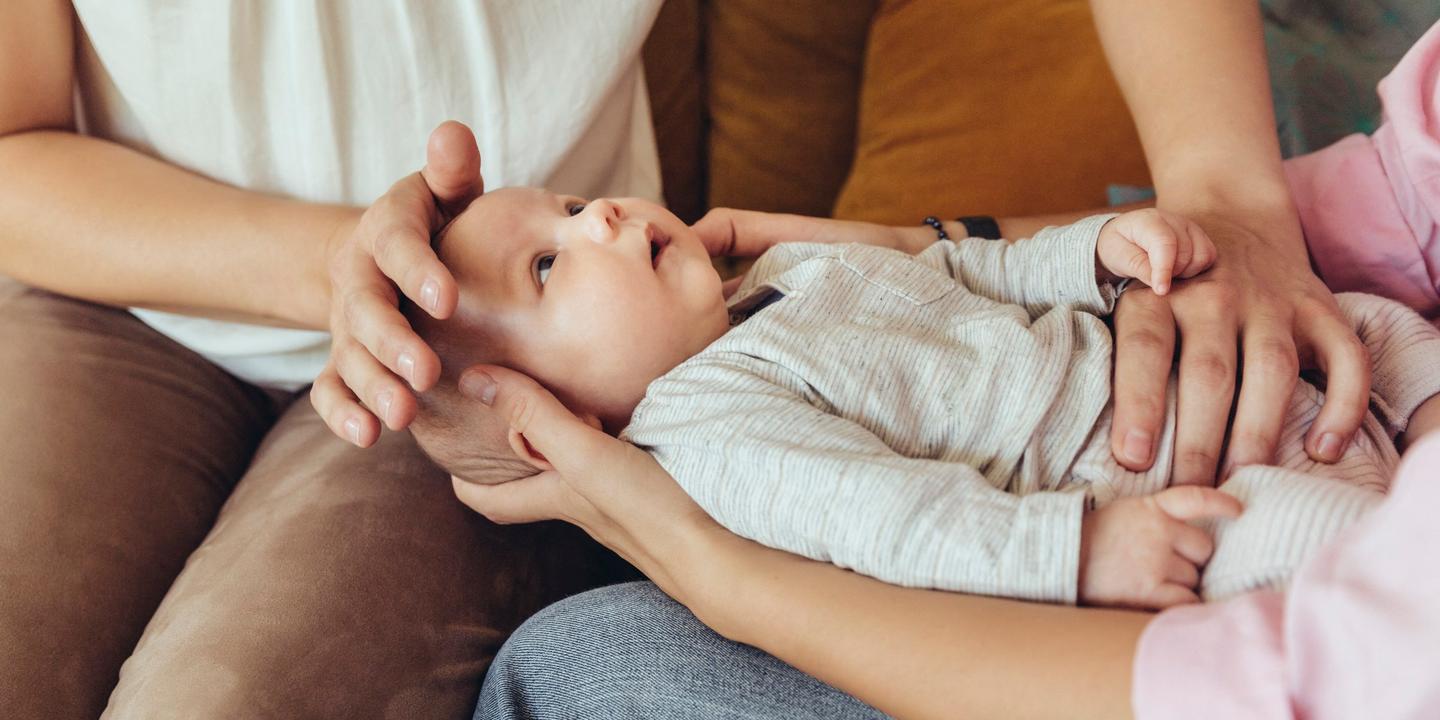 According to the High Authority for Health, studies have not provided scientific evidence for the effectiveness of respiratory vaccines, still widely practiced in France, against this common respiratory disease in infants.
It has become a reflection on the parents of babies. At the first signs of bronchiolitis – cough and wheezing – they took the baby to the physical therapist. A practice whose effectiveness has not been demonstrated recalls the High Health Authority (SAH) in its new recommendations for babies under 12 months, published Thursday, November 14.
These recommendations "Do not pretend to diminish the role of physical therapists", assures the President of HAS, Dominique Le Guludec. "This role can change" and become "A role of monitoring, follow up", especially thanks to bronchiolitis networks – structures created during epidemics.
"habits"
Respiratory physiotherapy, which involves striking manipulations of the baby, supposedly to help him breathe better, evacuating the secretions that bother him, also did not appear in previous recommendations, dated 2000. That did not stop being massively prescribed. "We are in habits", advanced professor Pierre-Louis Druais, from HAS.
"We are the only country in Belgium where physical therapy is performed on a large scale in cases of bronchiolitis", Dominique Le Guludec analyzes, according to who exists "Special cases where this may be useful, for example in children with disabilities".
The new recommendations suggest opting for a «Regular nose wash [avec du sérum physiologique] and monitoring of signs of aggravation ". In addition, drug treatment is also not recommended, whether bronchodilators such as Ventoline, corticosteroids or antibiotics (reserved for "Rare cases of bacterial superinfection").
30% of babies
Bronchiolitis is a common respiratory disease that affects 30% of babies under 2 years of age in winter, or 480,000 cases a year, according to official estimates. Caused by a virus, it is very contagious.
If this disease is often benign, "It's extremely distressing for parents", says Dominique Le Guludec. "Its acute phase lasts an average of ten days, the first two require more attention", according to the HAS. Mild forms do not require hospitalization, moderate forms can take you on a case-by-case basis and severe forms are targeted from the beginning to the hospital. Currently 2% to 3% of children under 1 year are hospitalized for bronchiolitis each year, estimates the health agency Public Health France.
Article reserved for our subscribers

Read too
Did the nanny make a serious mistake?
Source link