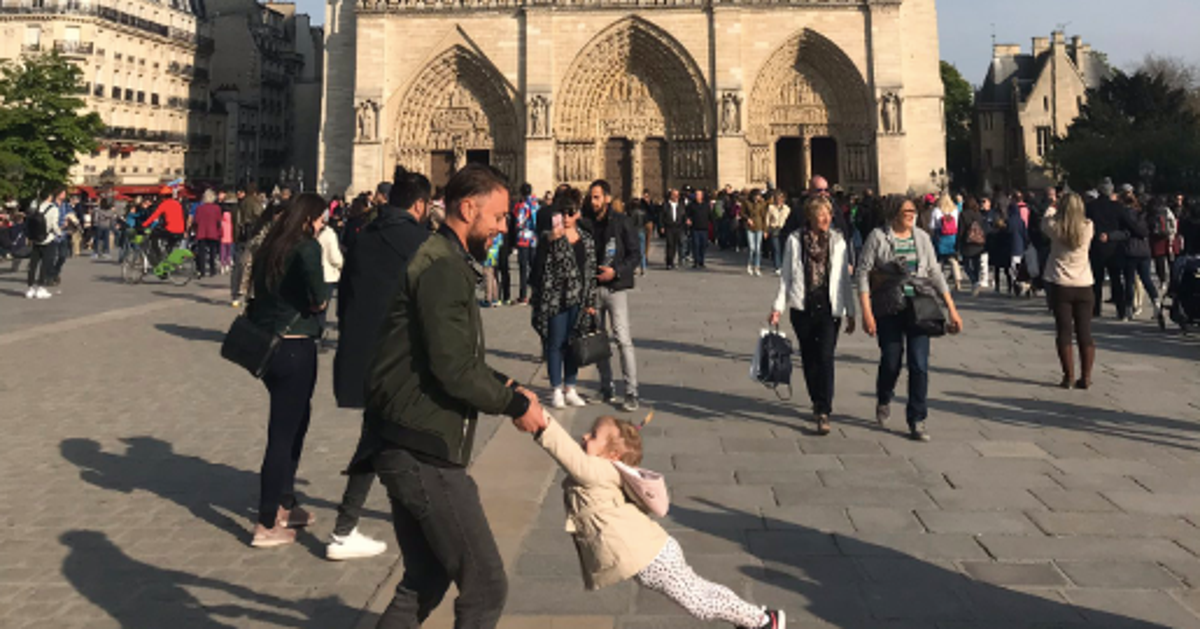 [ad_1]

OUR LADY – 227,000. This is the number of retweets that this picture taken by Brooke Windsor, American tourist visiting Paris, less than an hour before the fire of Notre-Dame tell on Twitter.
This photo was taken Monday at 5:52 pm, before the flames devoured the cathedral ceiling.
"I took this picture when we were leaving Notre-Dame, I almost went to see his father to ask if he wanted to." Now I regret it, "the 23-year-old American tweeted, asking the social network to speak his" magic ". find the father and the little girl appearing in the photo.
I took this picture when we were leaving. #NotreDame about an hour before catching fire. I would have gone to his father and asked if he wanted to. Now I wanted to have. Twitter, if you have some magic, help him find pic.twitter.com/pEu33ubqCK

– Brooke Windsor (@brookeawindsor) April 16, 2019
Her appeal grew so much that Brooke Windsor eventually caught the attention of the media, including the BBC. "If it was me, I would like to find the photo, I hope you feel the same," she told British radio.
Three days later, Thursday, Brooke Windsor found what she was looking for. "The search is over! The photo came to the father and his family," she tweeted, saying he wanted to remain anonymous.
"He wrote to me," Thank you for this lovely photo, we'll find a special place for him, "she added, thanking everyone who transmitted her call.
The search is over! The photo came to the father and family. He chose to remain anonymous following the tragedy, and writes: "Thanks again for this beautiful photo, we will find a special place for you."

– Brooke Windsor (@brookeawindsor) April 18, 2019
See also in The HuffPost:
[ad_2]

Source link