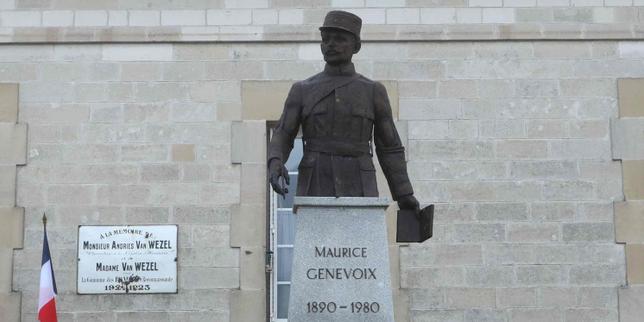 [ad_1]

Tuesday, November 6, Emmanuel Macron announced the entrance to the Pantheon of this writer who was injured in 1915 and whose work is rich in fifty-six books.
THE WORLD
|
• Updated the

|

per Macha Séry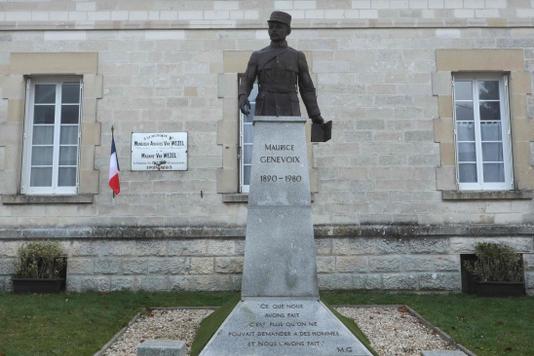 A century after the armistice that put an end to the First World War, tribute is made to the hairy spokesman, the great humanist writer who was Maurice Genevoix (1890-1980), the author of Those of 14 and Raboliot. Traveling to Les Eparges (Meuse), theater of a battle of Dante of the Great War, Tuesday November 6, Emmanuel Macron announced the entrance into the pantheon of this writer who was injured on this hill in 1915. Genevoix will have described, with an authenticity rarely madness, cruelty, bodies torn by bombs and bullets, but also fraternity of arms and friendship tied up under the fire.
Received first in the competition of the École Normale Supérieure, rue d 'Ulm, in Paris, in 1912, the young Maurice Genevoix was destined to a career as a teacher or a high official. During his studies, he wrote a memoir on "The Realism of Maupassant's Novels," already indicating his literary affinities. His baptism of fire came a few months later. Mobilized in 1914, Lieutenant Genevoix participated in the battles of Hauts-de-Meuse and Eparges. On April 25, 1915, he was shot with several bullets. Hospitalized for seven months, he is declared invalid at 70% and permanently loses the use of his left hand.
Convalescent, retired to Châteauneuf-sur-Loire (Loiret) and worked in a book of testimonies fed by the notebooks that kept in the trenches. Under Verdun will be the first story in a series of five, later grouped under the title Those of 14and who will also count War nights (1917), At the door of guitounes (1918), mud (1921), the Eparges (1923), all editions Flammarion.
"Pity for our soldiers who are dead! Pity for us living that we have been with them, for which we will fight tomorrow, we who die, who will suffer in our mutilated flesh!
[ad_2]

Source link