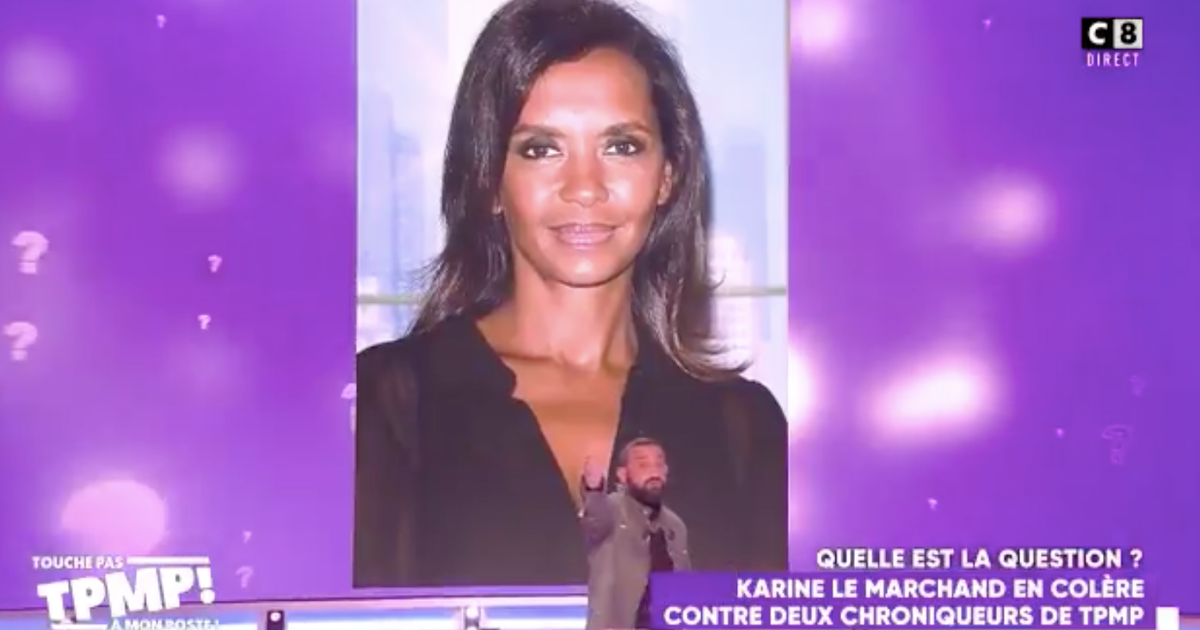 Twitter / TPMP

Karine Lemarchand on Hanouna blacklist for calling for "respect for her private life" after a TPMP debate
TPMP – The war is declared between "Don't touch my post" and Karine Le Marchand. On Wednesday, November 13, Cyril Hanouna attacked the M6 ​​host, who was outraged by a debate about his love life the day before on the show set.
On November 12, both columnists Matthieu Delormeau and Kelly Vedovelli returned with rumors of romance between M6 host and Gad Elmaleh. The TPMP columnist gave his opinion on this pseudo relationship, ensuring that Gad Elmaleh was "very clean, very gentle" to Karine Le Marchand. "I know it won't work. She's fooling herself with this person," she allowed herself to move on.
Except these comments did not please the interested party. On Instagram, a few hours later, she posted a photo of Kelly Vedovelli and Matthieu Delormeau with a quote from Umberto Eco: "Social networks gave the floor to legions of fools who were talking at the bar after a glass of wine and not harming the community.
They were silenced at the moment, while today they have the same right to receive the Nobel Prize: it's the fools' invasion with the hashtag "Respect for Privacy".
Cyril Hanouna's reply was not long in coming. On Wednesday 13, he said the presenter was on the "blacklist" of his broadcasts and advised him to take a "chamomile".
"Try to fool Kelly Vedovelli and Matthew Delormeau, get to know Karine a little and get to know him a little, they are much smarter than you," Hanouna began, defending Kelly Vedovelli's "analysis." and judging Karine Le Marchand's response "disproportionate".
"You have to calm down a little (…) and when you calm down and empty yourself, you will come to see us without any problem. I think your answer was very unpleasant," said Cyril Hanouna, before apologizing.
"She'll be welcome when she apologizes. For now, she's blacklisted for all our shows, of course."
See also at The HuffPost: