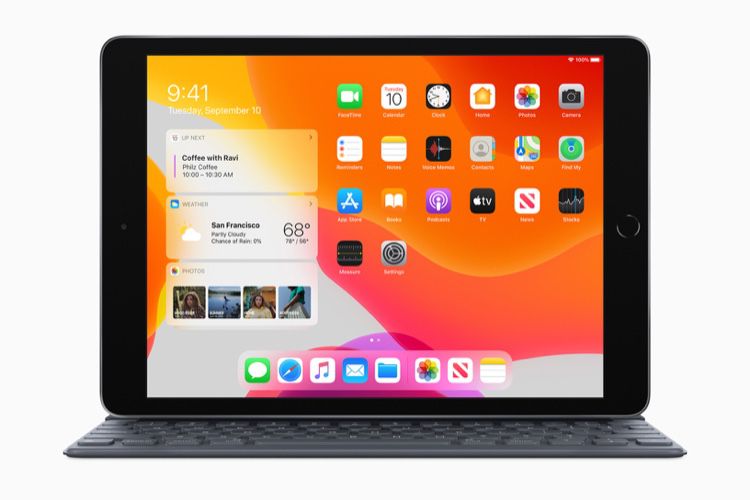 Now that its operating system is called "iPadOS", it's official, the iPad is no longer a big iPhone. It is a platform in itself that has its idiosyncrasies and brings its questions. How to respond to current uses and anticipate future uses, from iPad mini to iPad Pro, from the bottom of the couch to the office, leaving the iPad as the iPad? This is the problem that shapes the development of iPadOS.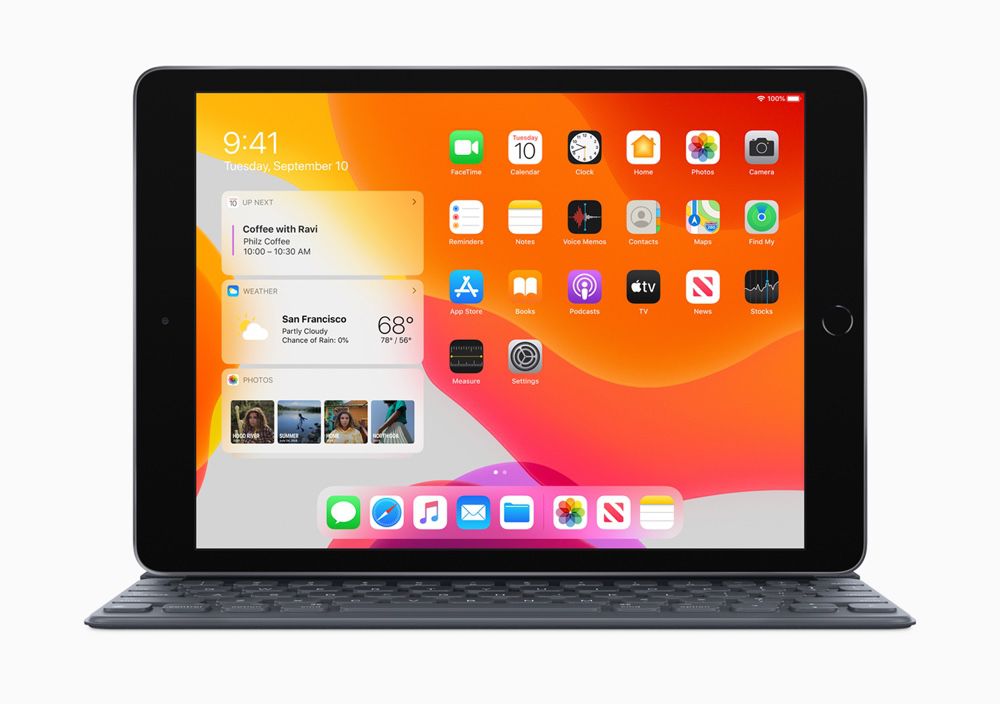 IPad has never been simpler, but it gets complicated
The iPad has never been as simple as some people have claimed, but it has become downright complicated. This is the normal life of a platform: the 2019 iMac is much more complex – and capable – than the 1984 128K Macintosh. But the success of a platform lies in its ability to master this complexity, grow in an organized manner, propose new uses. But in a way, the iPad struggles to make up for the complexity of the iPadOS, grows anarchically, imposes uses.
IPadOS touch gestures are often compared to macOS shortcuts. But while shortcuts are displayed in all menus, which thus form an index of functions and their shortcuts, "advanced" gestures are not discovered or restricted (by explanation) or fortuitous (by accident).
To make matters worse, their behavior is not necessarily predictable. Just pinching doesn't mean the same thing here (unzip the content in most apps) or there ("unzip the app" in Safari), the same behavior requires a gesture here (a pinch with two fingers to zoom out). apps) or there (a pinch of four fingers to "unzip the system" – and again, not too fast, at the risk of returning to the home screen!).
"It's explained, and then it's just a helping hand", you will tell me. This is not false, but it does not solve the handling problems faced by children or the elderly and generally all people suffering from lack of motor control. Gestures are as inaccessible as shortcuts, but while shortcuts are ancillary to using macOS, gestures are central to using iPadOS.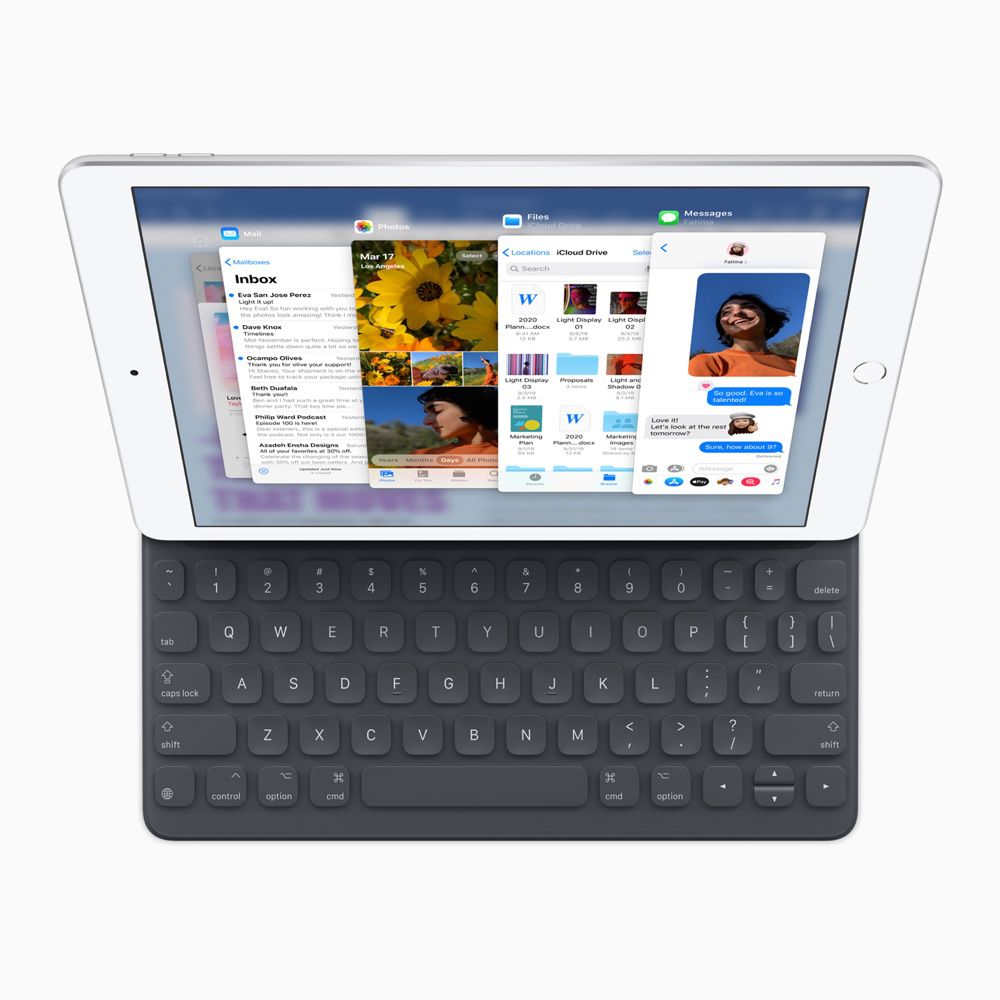 And iPadOS breaks some intuitive gestures. In Safari, try opening a new tab by dragging a link on the button. +or move a guide to the right side. These two harmless actions are now impossible, simple manipulations are interrupted by the complex window management system. This is not the end of the world, but it contributes to the feeling of a complexification suffered.
A millefeuille of concurrent functions
Cruel Paradox: The Difficulties of Managing the Complexity of iPadOS Parasites … The Most Complex Functions With the exception of the iPad mini, all models now come with a keyboard, usually with multiple windows. Apple should not be surprised to open two windows and transfer data from one to the other using the keyboard. And still!
Open Safari on one side and Notes on the other. Type a few lines in Notes and go to Safari with the shortcut ⌘⇥. Open the address bar with ⌘L, copy address with ⌘C, run a new one ⌘⇥ to return to Notes and paste with ⌘V. Nothing happens? It's "normal" Your intentions are extremely clear, your sequence of shortcuts is clear, but the system has lost its balance.
If you use the shortcut or your fingers, managing your focusIn other words, the active window is catastrophic. This is a central point that distinguishes the big iPadOS from the small iOS, but one point nonetheless is deficient. This is not a theoretical problem: even before the emergence of MultiFinder and cooperative multitasking, and even before the emergence of MultiFinder, the Mac had no trouble distinguishing between an active window and windows. passive.

It's a functional problem: iPadOS remains iOS, and iOS is not designed to handle multiple windows, but to eliminate any form of window management. In responding to Microsoft, Apple replaced the Surface crutch advantageously with the folds of the smart keyboard, but failed to graft Windows windows in the heart of iOS. The whole thing is miscellaneous the seams are more extended than the building with solid joints.
iPadOS or ShortcutsOS?
Oh, those seams are sometimes great. By allowing applications to communicate with each other (and even between devices) without leaving the sandbox, XPC has transfigured iOS. No XPC, no extensions. No XPC, no shortcuts. No XPC, no iPadOS. No, really: my colleagues Nicolas and Mickaël, who I watched for a week with some fascination, don't really work on iPadOS. They work at ShortcutsOS.
Now integrated into the system and fully nested with Siri, Shortcuts is the main point of iPadOS. It allows you to bypass certain system boundaries, borrow data from one application and the functions of another, and mount it in small windows that disappear as quickly as they appeared. Any resemblance to OpenDoc is not at all random.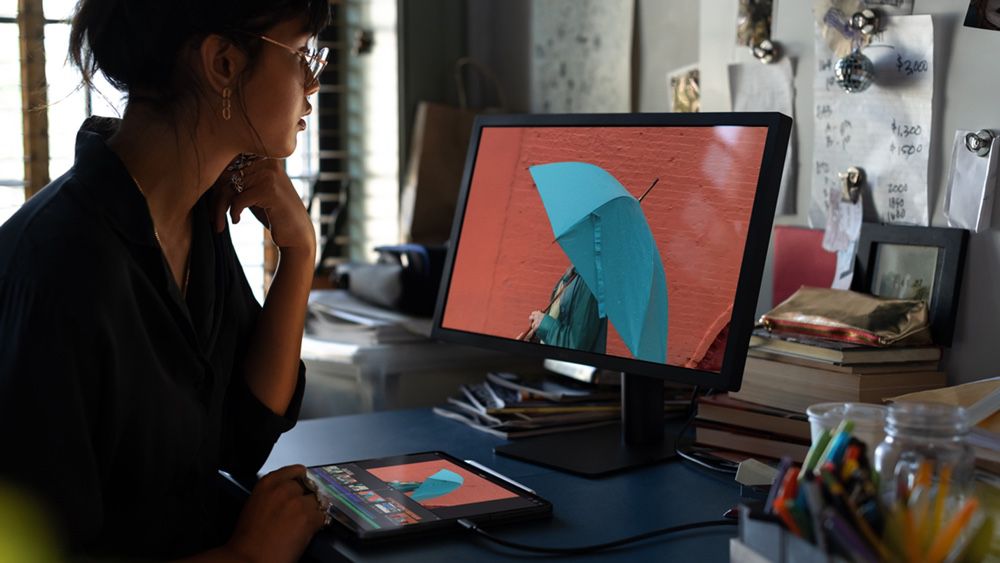 Shortcuts increase the capabilities of the iPad, but are significantly less manageable on the iPhone and simply lose the Mac, and too bad for the "continuity" that has driven so many software changes in recent years. Above all, it is necessary to master relatively complicated concepts … for relatively simple functions.
In other words, the shortcuts invite you to adjust iPadOS until it breaks, to get results that are inferior to those obtained in macOS. We will not blame its users: Apple has reached, they want the arm. But if you allow me to rotate the body metaphor, Shortcuts sometimes look like a bandage on a wooden leg.
The risk of "toaster-fridge"
The risk is clear: By splitting into two very different use categories, the iPad becomes Tim Cook's hated "toaster cooler" and ultimately serves no purpose. MacBook Pro has never compromised the existence of MacBook Air. IPad Pro compromises the enjoyment of using iPad, and iPad Air prevents the full realization of iPad Pro.
There is no reason to mock those who absolutely want to use iPad while using their Macs. Yes, your goals probably complicate things for those who use the iPad like a big iPhone. Yes, their vision is flooding the hopes of users who have imagined new interfaces free of the file and window metaphor. But it's hard to deny that they participated in the iPad's return to the forefront.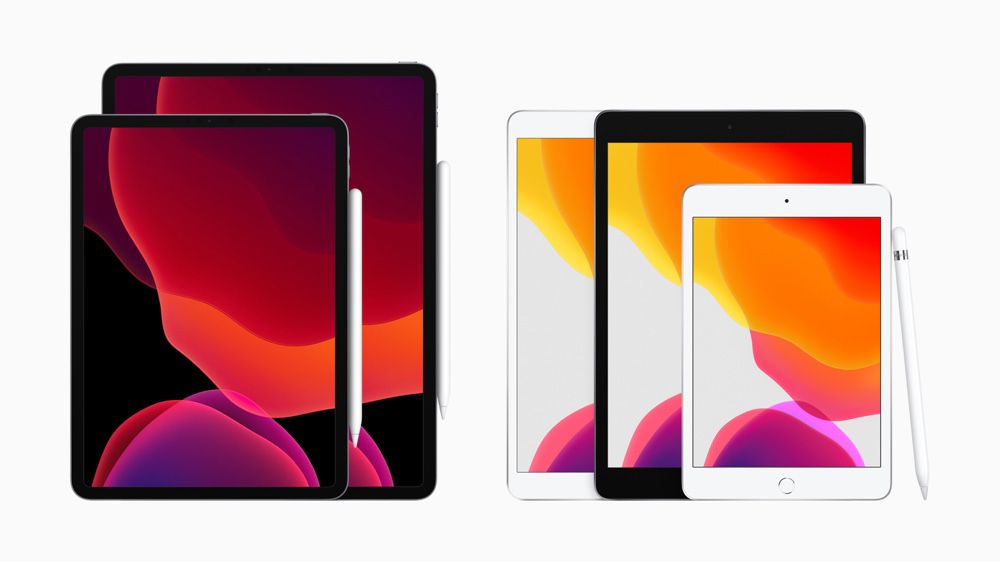 With this first version of iPadOS, the iPad is at a crossroads. lb MacBook Air, which occupies the same ground, with an office environment and a terminal in addition? lb iPad mini, just iPad without keyboard? lb tracks that could be followed if we didn't run after Mac and Microsoft Surface?
Now that almost all iPads are compatible with one version or another of the Smart Keyboard and all are compatible with one version or another of Apple Pencil, Apple will need to answer these questions clearly. The recent transformation of the basic iPad – the bestseller – brings response elements. One thing is certain: the iPad cannot be forever between two chairs.
Source link