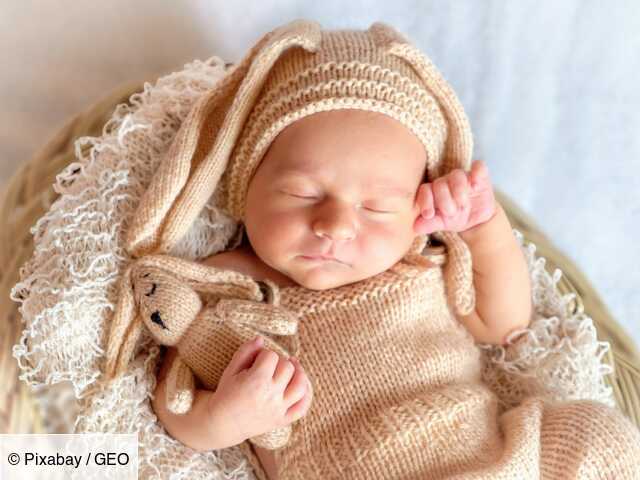 The British scientific and medical journal The Lancet has just published an alarming report on the effects of global warming on children's health. Malnutrition, cardiovascular disease, dengue fever, the future looks bleak for tomorrow's children.
In its latest annual report, compiled with the help of nearly 120 experts and 35 institutions, The Lancet highlights the deleterious effects of global warming on children's health. "Without immediate action by all countries to reduce their greenhouse gas emissions, current gains in well-being and life expectancy will be compromised and climate change will define the health of a complete generation. "Nick Watts, executive director of the Lancet Countdown report, said in a statement.
Impossible to tax the college of catastrophic experts. To reach this conclusion, the researchers studied data on agricultural yield, drought intensity, but also how fossil energy consumption would evolve. Without prompt and concrete action, the average temperature will rise by 4% when babies born in 2019 celebrate their 71th birthday. "We have no idea how big the change in public health is, but we know it's catastrophic." added the expert.
Malnutrition, infectious diseases: the devastating effects of global warming
According to the report, newborns and young children will be the first to suffer the effects of global warming, mainly because of the explosion of infectious diseases, regardless of where they are from. world. In addition to malnutrition, children are also threatened by the proliferation of vibrio bacteria, which causes cholera and most diarrheal diseases. Researchers also warn about the risk of seeing dengue and Zika virus spontaneously appearing in areas where it was not present before. "Children are particularly vulnerable to the health risks of climate change because their bodies and immune systems are developing." explains Dr. Watts. Degradation of air quality will also have a direct impact on the health of children with developing lungs. There are likely to be cases of asthma exploding, but also the number of heart attacks and strokes.
What solutions to limit the disaster?
The report not only makes a statement, but also proposes several lines of thought to contain the phenomenon. In addition to respecting the Paris agreements, from which the United States officially withdrew, the experts listed four concrete actions that can make a difference: improving and encouraging the use of sustainable public transport, investing in more efficient health care, providing assistance. to the poorest countries and finally abandon coal. Asked by the American magazine Wired, one of the report's co-authors, Professor Montgomery spoke about the responsibility of adults to raise awareness among young people: "Our children recognize the climate emergency and demand concrete and effective action.. We must listen to them. " It's not too late, but it's time.
To also read:
⋙ "Burning Earth": When the future of sport is compromised by global warming
Mediterranean countries risk a lot from global warming
⋙ Less meat, more nuts: a good diet for your health and the planet's