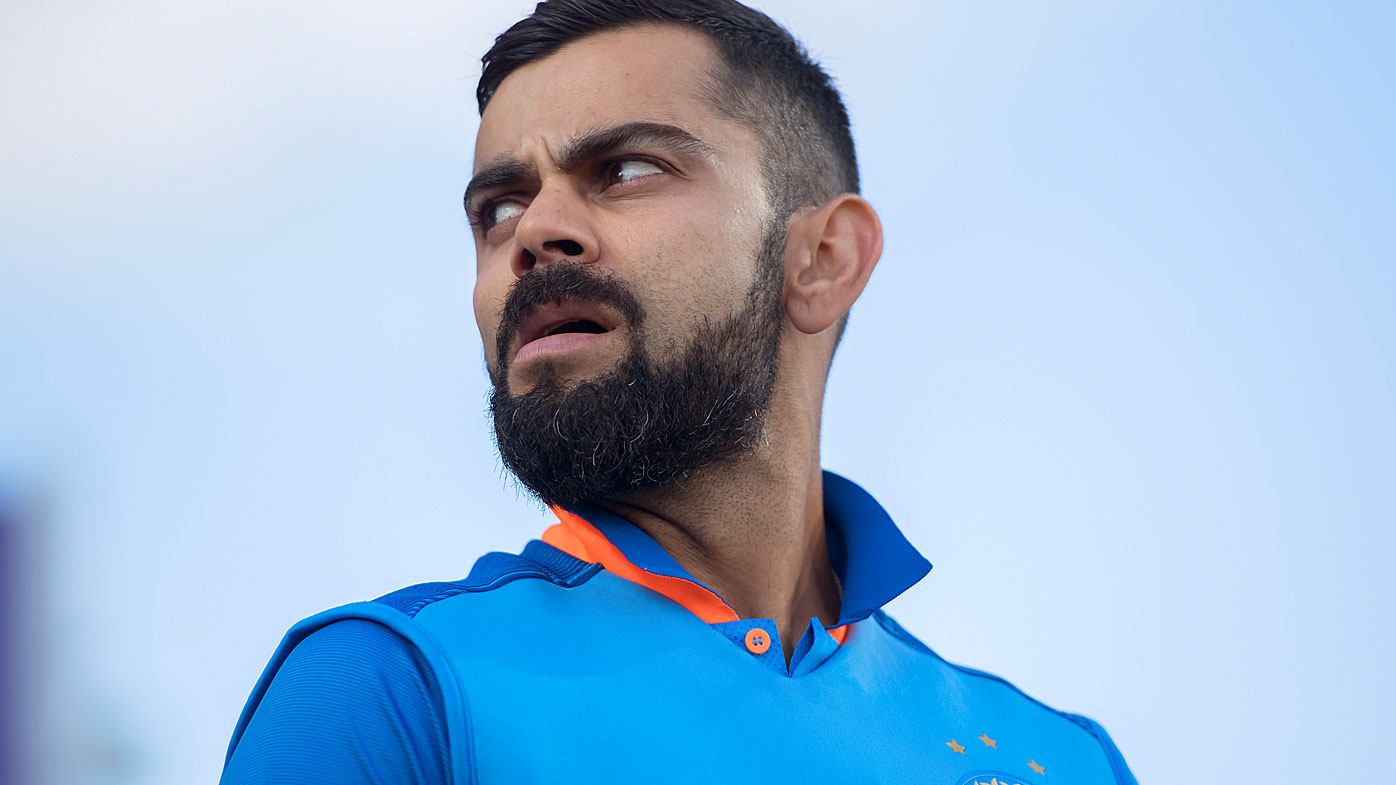 [ad_1]

Virat Kohli had to blot out the flames of a social media storm after his ironic response to a "malicious tweet" backfired spectacularly.
In an ad for a mobile app, Kohli was filmed responding to the harsh criticism of a fan of the world-famous cricketer.
"I like to watch British and Australian beaters more than these Indians," said the Kohli fan.
The Indian captain did not seem pleased after reading the comment aloud and immediately responded with a blunt response.
"Okay, I do not think you should live in India," Kohli said, looking at the camera while sitting on a couch.
"I do not care that you do not like me, but I do not think you should live in our country and like to live in our country. other things, your priorities right. "
What followed was the national indignation as the Indian fans took to the social media.
Many cricket fans were quick to call Kohli's attention to the sled, sharing a video of him citing former South African cricketer Herschelle Gibbs as his favorite player. Others shared images of Kohli endorsing German cars and quoted an old tweet from their German tennis star Angelique Kerber.
Indian cricket commentator Harsha Bhogle was also disappointed with Kohli's poor mood attempt.
"Virat Kohli's statement is a reflection of the bubble in which the most famous people slip or are forced into," Bhogle said.
"The voices inside her are often the ones they want to hear. It's a comfortable bubble and that's why famous people should strive to prevent it from forming.
"That is also why opposing opinions are frowned upon. Power and fame tend to attract people who agree with you and reinforce your opinion because they benefit from closeness to fame and power."
Kohli eventually backed down in his comments and said it was actually "all for freedom of choice" when it comes to what cricket players should support.
"I think the trolling is not for me, I'll stick with the trolled!" he tweeted.
"I talked about how these Indians were mentioned in the commentary and that's all. I'm for freedom of choice.
"Keep the light and enjoy the festive season. Love and peace for all."
[ad_2]

Source link