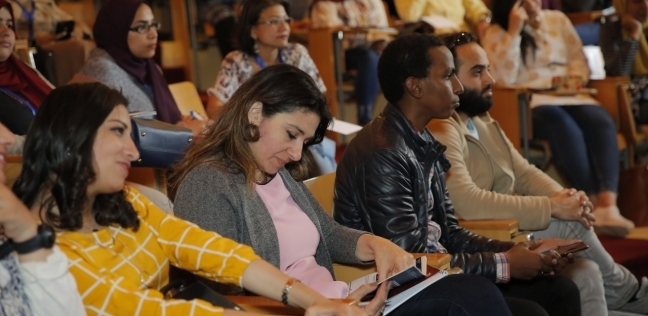 [ad_1]

The morning session of the Alexandria Media Forum opened today, "Content industry in the Arab world: how content affects the Arab world" to showcase media content across platforms.
The session, which will be held on the second day of the seventh session of the forum at American University, addressed media content on the various print, electronic, radio and television platforms and highlighted the fragility of reliable statistics on electronic content in Arabic .
Participants pointed out that one of these statistics that the number of Internet users in Arabic as a basic language of 700 million Arab regions, noting that experiences of initiatives "Metzdeqsh" and "Dejjd" left to spontaneously practice media practice to verify the which is published through social media, that these experiences come as rooted as a "media education" that began its entry into the academic field in 1999.
The session was attended by journalist Hussein Daha, Atef Saadawi, journalist and political analyst Omar Shuaib, content developer Alia Al Shabrawi, director of digital marketing, and media journalist Ahmed Raafat.
The seventh session of the Alexandria Media Forum entitled "Media Education and Sustainable Development" was opened with the participation of 250 participants from various Arab countries, in the presence of Dr. Tarek Shawki, Minister of Education and Technical Education, American University of Cairo.
News you might like
[ad_2]

Source link