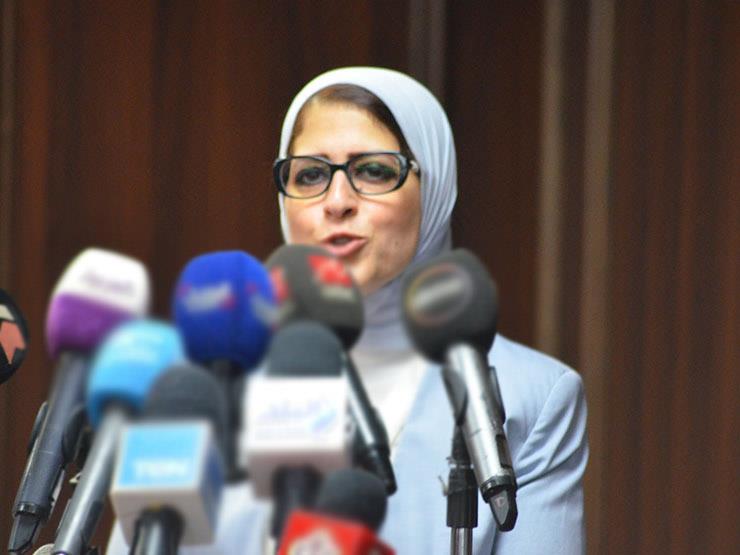 [ad_1]

12h01


Wednesday, May 1, 2019

Books – Ahmed Juma and Mohammed Sami:
The Ministry of Health and Population has decided to extend the "100 million health" campaign to eliminate the virus and detect noncommunicable diseases in all human resources and facilities until Sunday, May 5.
Sources said that work is scheduled to start from the month of Ramadan next fixed points in official working hours (only in the morning), except for Minya province where labor is full of labor and all facilities during the month of Ramadan.
The sources added that these points will provide search services for the Egyptians by the end of December 2019, and for non-Egyptians by the end of August 2019.
Dr. Mohamed Hassani, Assistant Health Minister and Campaign Executive Director, sent a letter to the Ministry of Health officials in the Republic to provide convoys near the churches to coincide with this week's religious celebrations.
According to the letter, the double bonus will be calculated for these teams (LE 120 for taxes and rebates).
The Ministry of Health announced the survey of more than 53 million Egyptian citizens and treatment of infected with the virus, "C" or pressure or sugar, free of charge.
Dr. Reham Ghalab, director of the noncommunicable disease campaign with 100 million health activists, said the decision to extend the campaign by May 5 examines all citizens who did not register for the exam and took advantage of the current period of leave.
During the last days, the Coptic celebrations on the Day of Resurrection were covered with convoys in front of churches and meetings and the prayers of Taraweeh will also be covered during the holy month of Ramadan in the main mosques of the provinces. Fixed scanning.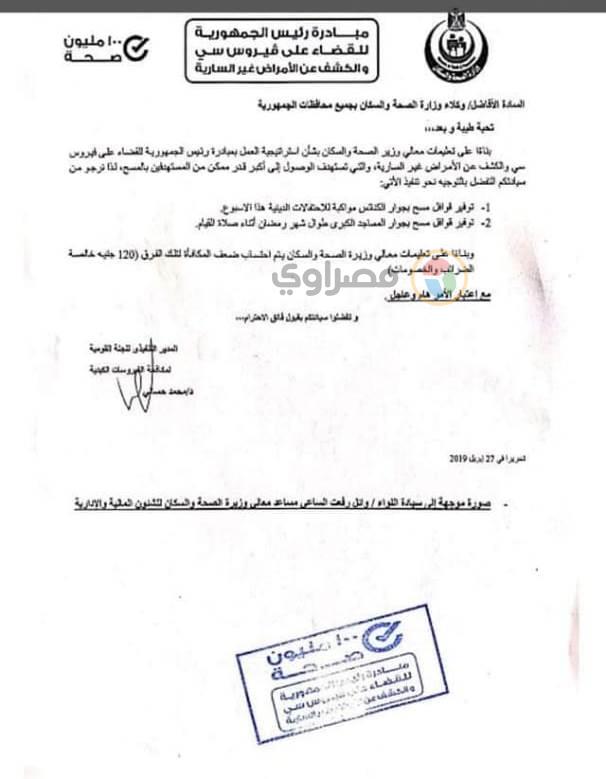 [ad_2]

Source link