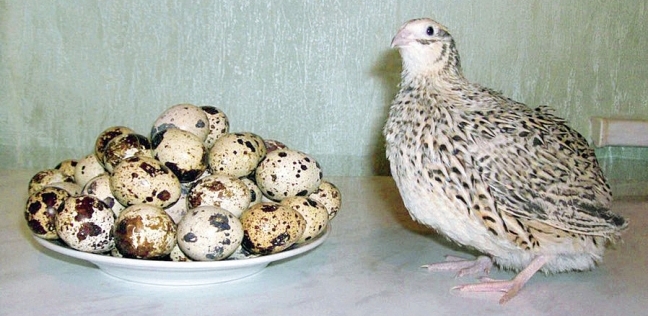 The rise in egg prices has led some citizens to replace them with quail eggs because it is cheaper and useful, according to nutrition experts, who have proved useful for patients with allergies, heart disease, anemia and immunity, benefits highlighted by Fakhr al -Din al-Saeed, owner of the Saman farm. Many citizens began to use it after the price of chicken eggs increased.
Specialized nutrition: useful for children and heart patients .. And less "Zvara" of chicken eggs
The 30-year-old boy was working in the carpentry shop before going through a recession and heading to the establishment of a quail farm to exchange eggs. Fakhr al-Din sells the egg at a price between 50 and 75 piasters.
Inside a small factory in his house, Ayman Mustafa collects large quantities of eggs of various types to sell in the market and sees that the demand is high for quail eggs. «Eggs quail contains a lot of vitamins and proteins, and fewer calories and cholesterol than bird eggs», according to Amr Naji, nutritionist, advised to eat especially patients with pressure and heart: «an egg with 14 calories, preferably to eat boiled to maintain its value The food is high and has the advantage of the violin which is less than a whistle of chicken eggs'.