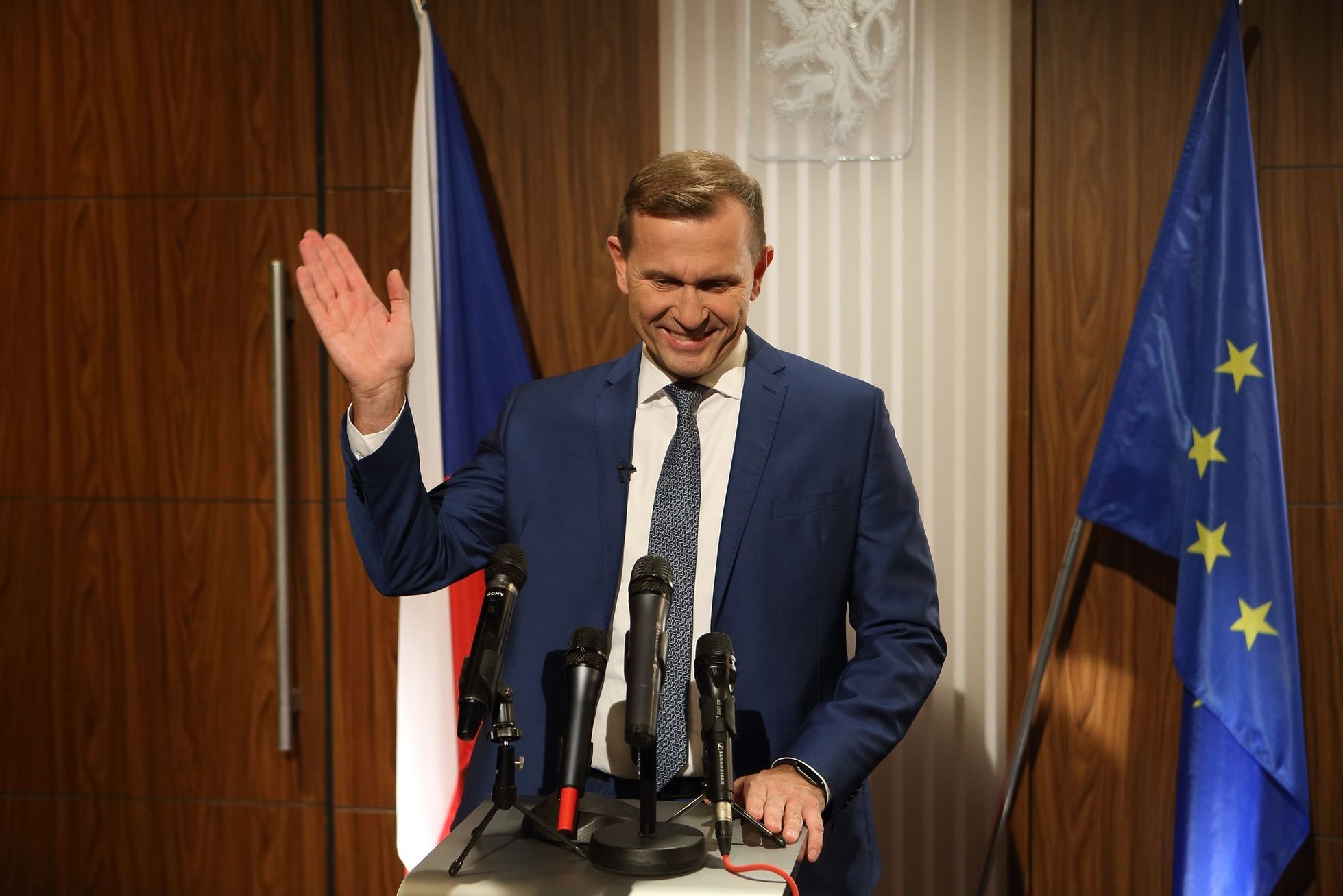 While the movie Joker is now underway abroad, another joke has stirred the Czech public. Barrandov TV director Jaromir Soukup, who is also his station's busiest host, became the main face of the comedy debut after Arena, Instinct, Duel or The Case. He quickly earned the most visited profile title in the ČSFD movie database.
When TV Barrandov recently announced that it will air the comedy premiere, it promised political satire of a high-end environment. The show was witty to show how politics are made, how politicians behave, and how state bureaucracy flourishes. However, according to the responses that aroused the first part broadcast on Wednesday, the public did not live up to expectations.
In the ČSFD fan database, it became the most discussed act of cinematography at the moment, but at the same time, with a two percent rating, it appeared in ninth place in the worst series ever. In Czech programs, only the very fragile relations of TV Prima are worse off.
"That's how high school cartoons were when my classmates and I took an impromptu English class on a particular topic. It was misunderstood, meaningless, meaningless, with nervous actors, and when it was over, everyone was happy. "Movie enthusiast Jakub Smutný, who is one of ČSFD's most active users, commented on the premiere.
I apologize to Ed Wood, Vít Olmer, Jaroslav Soukup, Zdeněk Trošek, creators of the Turkish Star Wars and Uwe Boll, which I have already wasted on you!
Jarin Soukup got over it all today in jest, just afraid he's serious.

– Jindrich Lněnička (@JindraTheClumsy) October 9, 2019
Jaromir Soukup on the sitcom portrays a fictional politician Pavel Diviš, whom President Zeman appoints as prime minister. He then moves to his dream office, where he was previously just minister, and meets his secretary Marcelka Nováková from Libeň.
After that, she wants to write a press release on the initiative of Swedish environmental activist Greta Thunberg, but Marcelka prefers to read a housing magazine. "I'd send her a doll. That's hard, or we say she's a hysterical girl, which we think, and then we're unpopular on Czech TV. Or we say we agree because the weather is a challenge today," he says. his serial debut.
In the next part of the first part, Soukup, as prime minister, meets his former acquaintance who pressures him for the law on marijuana legalization. TV Barrandov is therefore trying to deliver on its promise to reflect current political issues in the program.
According to TV fans, the efforts of filmmakers seem hollow. "It's the midway point between political agitata and self-presentation driven by comedy, irony, but one that drowns completely in stupidity. The group wants to be as wise as Werich, charismatic as Roden and elegant as Eben, but none of that is quite right. ", wrote Ondřej Bezouška, discussing at ČSFD.
Court hearing
According to the Mediaguru website, the first episode of Premiere was watched by 154,000 viewers over 15 years old (4.2% attendance).
The aforementioned Jakub Smutný even found in his debut a parallel with the movie Joker, which breaks records of participation in Czech and foreign cinemas. "I'm afraid of feeling a little like last week at a Joker screening when I watched a mentally ill person on screen who would like to become a professional artist, but unfortunately he is not funny at all," said Smutný.
The prime minister also received a big response from journalists on Twitter. For example, sports commentator Luděk Mádl compared his impressions of the comedy with the feelings he felt when the Czech national football team drew with Bulgaria seven years ago in a qualifying match in the European Championship without a single goal.
The most terrible thing I have ever seen in my life was a 90-minute match between the Czech Republic and Bulgaria (0: 0) led by Michal Bilek. And then a new 20-minute Premier meeting of Mr. Jaromir Soukup. It has surpassed my imagination and pushed the boundaries of the (in) possible.#never And now there is Xaver.

– Ludek Madl (@LudekMadl) October 9, 2019
<p data = ""> The negative reaction then reaped sitkom, even for a bad technical process and shaky camera. Advertiser Filip Rozanek in his reaction pointed out that Soukup, despite the rapid technological progress of the series, speaks into a lavalier microphone attached to the garment. .
Jaromir Soukup plays well as moderates. Your sitcom is probably the first series in which the main character has a visible lapel microphone …

– Filip Rozanek (@rozanek) October 9, 2019