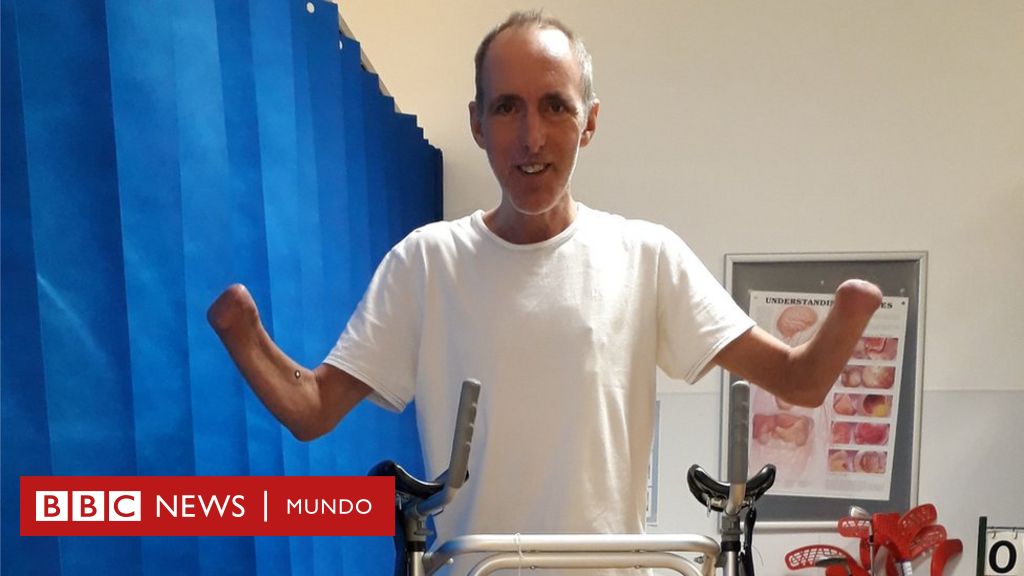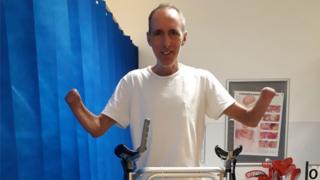 Mike Davies, 60, spent 70 days on intensive treatment for meningococcal meningitis and septicemia.
A 7-year-old grandson of former president of Brazil Lula da Silva dies of meningococcal meningitis
During this time, he realized that your hands and your feet were "dead" and that he would recover better without them.
Now he says he's all right and that he can even "hold a glass of beer."
With the help of hand and leg prostheses, Davis can drive a specially tailored car and claim to be living a full life.
"My message to those suffering from amputations is that they never give up," he said.
He contracted the disease on Christmas Eve of 2017, when he began to feel increasingly "colder and colder."
"Getting into bed did not help, I looked like a ghost with blue lips," he explained.
His family insisted that he be admitted to the local Royal Sussex hospital.
In the early hours of December 25, the doctors told his wife Julie and son Rory that he probably would not survive.
What is meningococcal meningitis?
Meningococcal meningitis is a serious bacterial infection of the membranes surrounding the brain and spinal cord
The bacterium Neisseria meningitidis may cause meningococcal meningitis or septicemia, or a combination of both
The disease is seen all over the world, but is more frequent in sub-Saharan Africa.
It can affect people of any age, but particularly babies, preschoolers and young people.
Both meningococcal meningitis and septicemia are diseases that can cause death, but most patients recover. Septicemia can be more deadly than meningitis.
Most survivors recover completely without sequelae in the long run. However, one in 10 will have a significant disability, such as limb loss, deafness, epilepsy or brain damage.
Meningococcal Meningitis
Katia Abarca, a pediatrician and infectious disease specialist at the Pontifical Catholic University of Chile, explained to CNN the three important symptoms that should be observed.
"High fever, headache and vomiting … explosive vomiting," Abarca said, referring to an outbreak of the disease in Chile in 2012.
"The person is very depressed and there may even be a commitment of conscience, such as the tendency to fall asleep," he continued.
"We doctors look for the stiff neck, because everything is so inflamed that the movement hurts."
"When they held my hand, I could not feel them, my hands and feet were dying," Davies explained.
After spending 10 weeks in hospital "on the brink of survival", he realized that his members would have to disappear.
"I started to wish my hands and legs were amputated," he acknowledged.
"They gave me lots of drugs and I mentally accepted that they had to disappear so I could fully recover," he said.
Why I decided to have my leg amputated
After the amputation, he spent two and a half months at the Queen Mary University Hospital in Roehampton, learning to walk with prosthetic legs.
Since then, he has been able to "walk five kilometers", can eat, using cutlery stuck in the arms and can even "hold a glass of beer".
"I feel very positive mentally about the obstacles that I still have to overcome."
"The support of other people has been fundamental, I'm a lucky man," he concluded.
How I regained confidence in myself after losing my face
You can now receive notifications from BBC World. Download the new version of our application and activate them so as not to lose our best content.
Do you already know our channel on YouTube? Sign up!
Source link