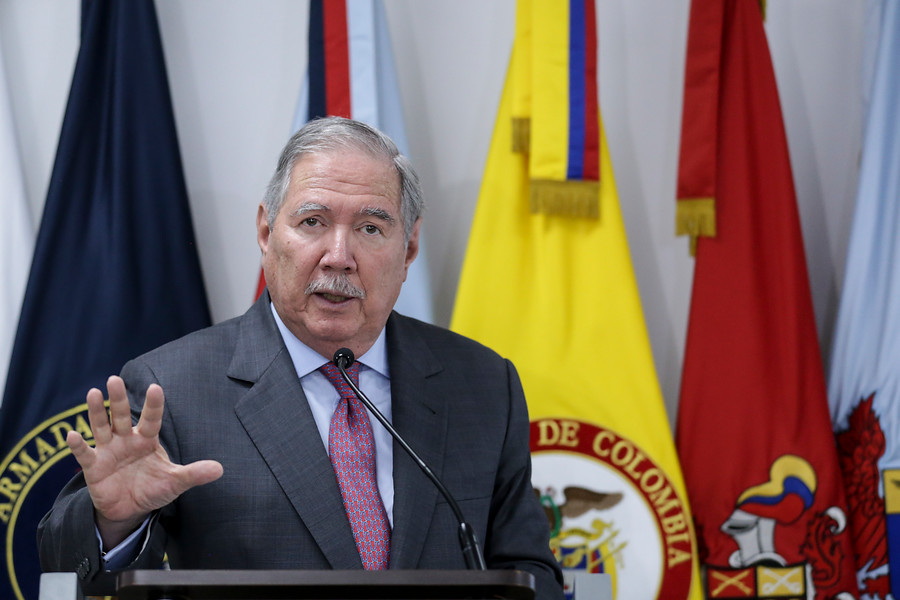 A group of 22 congressmen today presented to the House of Representatives Presidency the motion to censure the Minister of Defense, Guillermo Botero.
In the document submitted to the mayor, Alejandro Chacón, the parliamentarians make a recount of the facts about the death of the ex-combatant of the FARC, Dimar Torrres, whose body was found with signs of torture and committed to the National Army in Catatumbo.
The congressmen recapitulated several versions of Botero in mass media, in which it would be evident to them the changes of position and the signaling to the general Luis Villegas, commander of the Vulcan Task Force, for not being authorized to deliver statements.
You can read: "I did not say it was true": Mindefensa sobre o historia de morte de exfarc
The minister raised the controversy with the phrase: "If there was a homicide, there should be some motivation", with which he was criticized and accused of covering up a crime against humanity.
The signatories cite the functions that the Minister of Defense must fulfill in order to conclude that "Guillermo Botero is not in a position to carry out the functions proper to his position in a responsible, effective, objective and impartial manner within the framework of the Constitution and the law." .
Botero would be the second minister of President Ivan Duque to face a motion of censure, after Alberto Carrasquilla, Minister of Finance, by the Water Bonds in 2018.