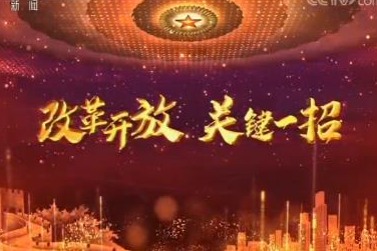 [ad_1]

The popular episode 7-episode TV show "The Key to Reform and Opening" will premiere on our Taiwan News Channel on December 10. The film tells the vicissitudes of life in a young story and presents Chinese history in a young perspective. Chinese and foreign guests and the public return to the glorious 40-year journey and touch the pulse of the era of major changes.
On the night of December 13, at 10:30 p.m., the fourth episode "Super Burning of this Age" was broadcast.
In this episode, Dean Li Qiang of the Minsheng Institute of Economics of Tsinghua University will talk about the changes in Chinese life during the 40 years of reform and opening: the first secretary of Tibet Zhaxigang Village will bring an unforgettable "legendary story"; Wang Kai will tell the story of the new age and new youth. More exciting, stay tuned.
[ad_2]

Source link