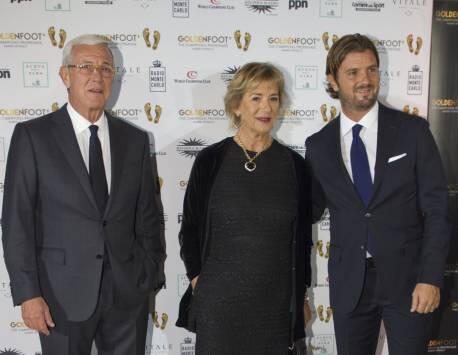 On January 18, Beijing time, Italian media "Gazzetta dello Sport" news, Chinese football son Lippi's son David suffered three gangster attacks at home, but fortunately he fled to his garage to take refuge, only to escape, I do not know if it will affect his father to bring the Chinese men's soccer team to the World Cup.
According to reports, Lippi's son David suffered three gangster attacks at 7:40 pm local time on January 17 at the Milan city gate. At that time, David was attacked by three gangsters and was threatened with death. Fortunately, he responded promptly and fled to his own garage to take refuge. After the three thugs saw that David was hopeless, riding a motorcycle. Go ahead and walk away. After learning about his own safety, David then called the police, the Italian police were involved in the investigation, the attack is currently considered a menacing case against David.
As everyone knows, though Lippi has become famous, his children do not live up to expectations, including David the son. In the early years it was reported that Lippi came to China to make money because he paid his debts to his son. David's reputation in Italian football was stinky. Although he owned a brokerage house, few people bought his account. In addition, Lippi often "works" to benefit his son David, Gilardino and Diamanti can go to Guangzhou Evergrande to play, all run by Lippi. Facts have proven that Guangzhou Evergrande suffered a huge loss and changed the direction of the signings.
After Lippi left Guangzhou Evergrande, he soon returned to China and became the national football coach, but Gao Hongbo won the qualifiers for the 2018 World Cup. Although he did not qualify, the results were not bad, including a 1-0 home defeat at home. The classic battle of Korea. Lippi is currently leading the Chinese men's football team to the Asian Cup 2019, the first 2-1 battle reversed Kyrgyzstan, the second round 3-0 win over the Philippines, the third round 0-2 lost to Korea South, 2 wins in 3 games 1 negative score, 6 points, the second place in the group advanced to the knockout.
According to the schedule, the Chinese men's soccer team will face Thailand in the 1/8 final. The game will be played the night of January 20. At the time of the war, Lippi's family, the Chinese men's soccer coach, sent out bad news: his son was attacked by bad guys, I do not know if that will affect his preparations before the game.
(Produced exclusively by Sohu Sports) Reprinted without permissionGo back to Sohu and see more
Publisher responsible:
Disclaimer: This article only represents the author himself, Sohu is the information publishing platform, and Sohu provides only information storage services.
in
Source link