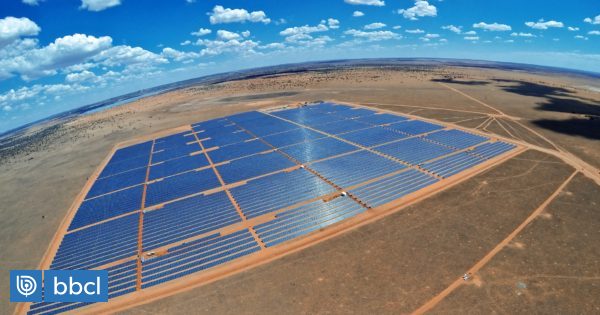 [ad_1]
The Valle Escondido solar park, located 49 kilometers from Copiapó, in the Atacama region, has entered the Environmental Impact Assessment System (Seia).
Mainstream Renewable Power's initiative includes a $ 150 million 382,000 solar panels, which will be located in an approximate area of ​​360 hectares and will generate an installed capacity of 105 MW.
According to the company, through a press release, the Valle Escondido solar park will be connected to the National Electric System through a transmission line originated at the elevating substation of the Escondido River.
"The transmission line will have a Approximate length of 5.5 km and will connect with the Cardones electrical substation, where it will inject energy into the National Electric System (SEN), "they detail.
"We want to take advantage of the solar resources of the north of the country, one of the places with the highest radiation in the world, to deliver clean energy to the National Electricity System." Valle Escondido project joins a portfolio of 3,000MW in wind and solar projects that Mainstream has in the country and that seek to diversify the energy matrix of Chile to move towards sustainable development, "says Manuel Tagle, general manager of Mainstream Chile.
The company of Irish origin, with projects in several countries, was the main winner of the 2016 power tender, in which 1,300 MW were awarded, which will involve an investment of approximately US $ 1.6 billion nationwide.
[ad_2]
Source link