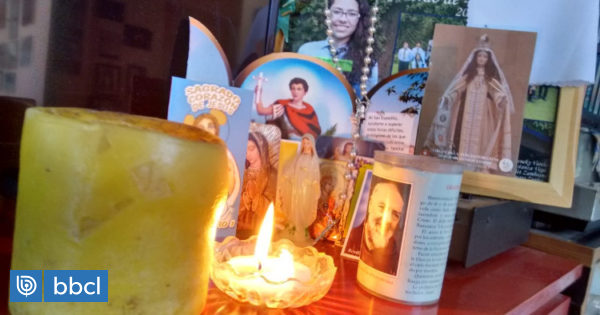 A teenager reads, absorbed, sitting among the grass on the banks of the Bío Bío river, while the sun slowly falls between the hills that surround the Chiguayante community. This is perhaps the last image of Tamara Zurita Ortega, the 21-year-old girl who disappeared two days after being photographed on September 25.
"With us, she was regal, affectionate, cheerful, she liked hugs, once disguised herself to distribute hugs on the street. With her friends, she became worried, coiled, trying to solve the lives of all her friends," says the mother, Lorna Ortega.
"That's why it was Teleton's theme that encouraged him to help.He had been in previous summers helping, but now she managed to become a volunteer permanent and it filled her up.I worked with children to learn how to use wheelchairs and that made her happy, "she says.
Tamara practiced karate, soccer, dance, zumba, always been in some activity. He froze his career as a physical trainer because he had plans to study Nursing and work in Concepción.
When his parents suggested going to work in the south, given the complexity of finding health work in the area, he dismissed the idea immediately.
Even during the high school years, he did not want to go abroad for six months. "You want to drive me out of the house?" He said wryly.
But, on the other hand, one of the reasons for remaining in Chiguayante was his active participation in the pastoral group "Encounter of Youth in Espírito Santo" (EJES).
"Tamara has not yet gone to the reels when the next day I had AXES, I said" no, I'm going to stay with the whole sleepy, sleepy mother, "and I stayed home," says Lorna.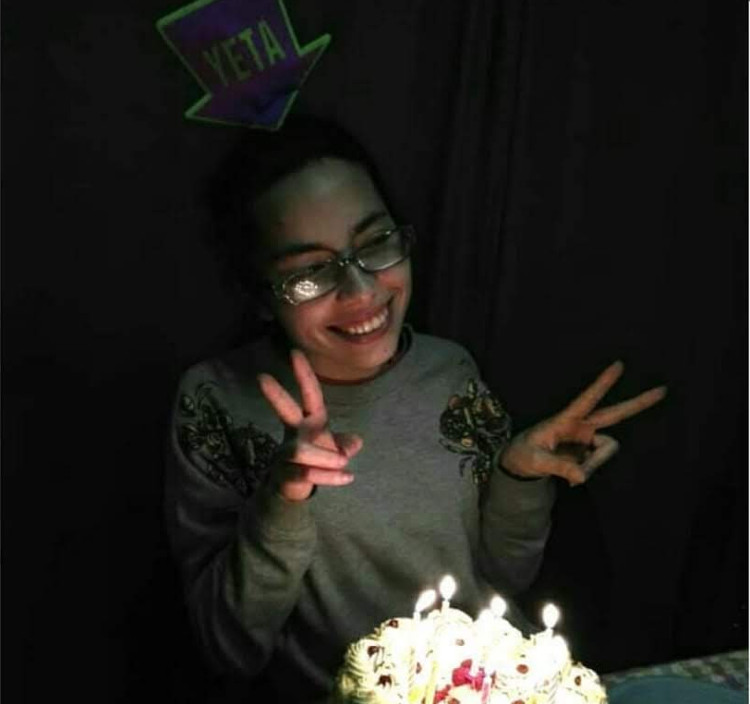 Almost 200 lost
His name, like nearly 200 people, is on a list of missing persons that PDI's People Location Brigade keeps updated on its website.
Every day the police receive complaints about the loss of people and, although there is a high percentage of positive results, which according to the civil police is reflected in 90% of cases resolved, even in the first 24 hours since the alert, there is still a percentage of people whose trait is unknown.
According to commissioner Manuel Fuentes, head of the Personnel Location Brigade (Briup), both the ages and circumstances of the disappearances are varied.
However, there are causes that are linked to the age group, where children under 18 most of the time voluntarily abandon their homes to drop out of school, rebellion, drug addiction and intrafamily violence, among other things.
Then, in the middle range of 18 years to 60 years, for example, there are labor problems, depression, marital problems, different figures that can lead the person to disappear, either voluntarily or by participation of third parties.
In the case of older adults, there are diseases that are directly related to their age, such as Alhzeimer or senile dementia, disorders that cause disorientation and therefore an obvious risk of getting lost.
"We have almost 95% effectiveness in investigations and I am sure to say that most cases are due to voluntary abandonment of the house. People here are not disappearing because they disappeared, but most have voluntarily abandoned their home for different reasons," he says. the commissioner Fuentes.
"However, there is a small percentage that does not appear due to several variables. There are people who seem dead, either by intervention of third parties or by accidents, by suicides or by other circumstances," adds the official.
In this list of people who do not yet appear, is the young Tamara Zurita.
"Every time I cross the river, it gives me something … But I know Tamara is not there."
– Lorna Ortega
The great unknown
What happened to Tamara? Andres, his father, is silent for a few seconds before answering a question he has often heard, perhaps these two months, and for which there is still no reasonable explanation.
"I discarded, with all I had to do, the Telethon, the AXES, the next day was the birthday of his mother and had the first tour of the children of Telethon.That is,
He could have had a problem, be very sad, but … want to kill himself? I discard this, "he says emphatically.
"And that he went through his will, it does not convince me. He would have taken something, his scarf, a jacket, because he was cold," he adds.
"There is a supposed recording that Tamara wanted to kill herself, I do not know where that came from. I want to ask the prosecutor where it came from, but I do not think so," Andres insists.
In search of answers, her younger sister discovered that she was writing in an online community of readers and writers called Wattpad, where different people made book reviews and also published their own texts.
One of the writings, titled Desahogos de una mujer in love, tells of a very close friend for whom she was in love, but unfortunately for her feelings, she had a relationship with another person.
"… I'm wrong, seriously, but ironically, I'm more angry as a friend than as" love ", the truth is that I can take the love part, no problem, if I even said that I I would not mind seeing him with another while he's happy, but I get tired, I feel like life puts someone in front of me, perfect for me, but this has so many problems that I can not have, and maybe I can never have, someone who at night came to change my world, to turn around to the contrary, I was happy, it took like a happy month, until he appeared "…
Although he has changed the name of the main character, his family is clear about who the young man Tamara was in love with.
However, for them, it has nothing to do with their disappearance. Although, the expert reports showed that the last exchange of data of his cell phone was around 19.25, that is, possibly the infamous WhatsApp audios with Nicholas, his closest friend.
"We began to examine their notebooks and found that Tamara was in love with Nicolas, although she always said that he was her friend. They had a relationship and Nicolas covered it, there is even a letter in which she agrees not to interfere with the current relationship and apparently , could not deliver it, "says Andrés Zurita.
Report immediately
In any case, prior to the suspected disappearance, the POI recommends not to wait to file a complaint for alleged misfortune.
"The complaint must be made as soon as possible, there was once the myth that you had to wait 24 or 48 hours, but that is not effective," emphasizes Commissioner Fuentes.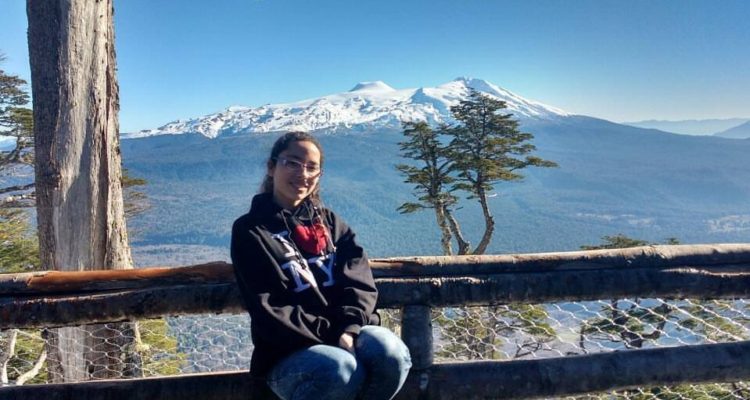 In Tamara's case, her parents filed a complaint three hours after her disappearance.
That day, Tamara went to the office to ask the ophthalmologist for an appointment and told me she was going to read in the park. I got home from work around six in the afternoon and I called her to go in the daylight, she responded annoyingly and said she would come later, "recalls Lorna.
"I started calling her at eight o'clock and she sent me to voicemail. I sent her whatsapp messages, they came to him, but he never read them." After beginning to ask with some friends, no one knew, and immediately we realized something was wrong, "he adds.
Shortly after, Lorna telephoned Andres to tell him what was happening, so when they arrived at once, they went to the riverbank to search for her, without success. The hours passed, it was dark and no one had any information about Tamara.
"When we were going to make the complaint, around 10:30 pm, Carabineros asked us how quickly we had come to tell her, and we replied that it was simply because we knew Tamara, she warned if she would stay or if he came later," says Andrés.
According to the PDI, once the complaint is made, an immediate investigation protocol is activated, where his close relatives and friends are located to find out if they have had contact with him and to call or go to the places he frequents, collecting the as much background as possible to locate the person within the first 24 hours.
Despite the fact that in most cases it is possible to find the whereabouts, in case of not obtaining positive results, the PDI informs the Public Ministry to obtain an order to investigate.
"There are many investigations into the misfortune presumed in Concepción, for example, but also the number of people that are located is high, but Concepción is the second area where there are more investigations for the supposed misfortune," explained Fuentes.
The solitary witness
"There's a lady who was walking with some dogs who saw her," says Lorna. "He saw a girl sitting with headphones, she caught his attention and spoke to him, but Tamara did not hear through the headphones. And he saw two groups of young people who were like at a campfire, and he was hit by the girl so alone, and a car that saw the river, "says Lorna.
"They did not find these groups, there are no cameras, with the car too, you do not even know if it was a car or a truck," Andrés adds.
Some young people who saw a girl with similar characteristics in the center of Concepción, along with a man of suspicious aspect, tried to follow its trail until the Candelária, in the commune of San Pedro. But without encouraging themselves to ask the groups of boys who roamed the industry, they chose to return. According to Tamara's parents, this track was investigated by the Public Prosecutor's Office, but so far they have not received details about this information.
"Both the Briup (People Locating Brigade) and the BH (Homicide Brigade), the Carabineros, the OS-9, are checking and registering, they did their job," they said.
The other thing that he wanted to go with was in such pain, as he never told us that he had something with Nicolás, that he wanted to kill, I do not agree with him. wanted to escape, but he would have called, "says Andres.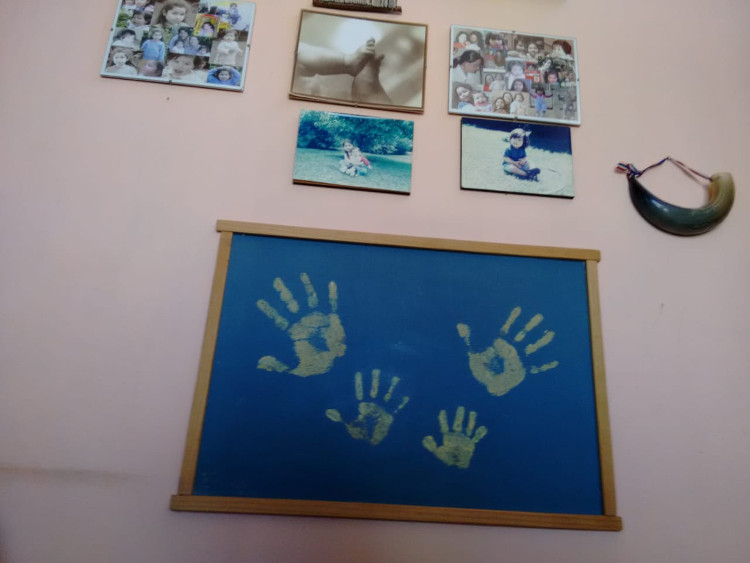 "Both the prosecutor, the commissioner and the lawyer are telling us things are being done, but what things we do not know yet, everything has been super tight," laments Andrés.
"In Cabrero, a girl named Belén arrived from Concepción, the IDP was interviewed and it was only the scope of the name." He was searched in Chaitén, where he was on vacation with his grandparents, but there are things that remain in question, "he says.
"Things are being done like this, not to repeat the case of Matute, that there have been many mistakes, which is why the Public Prosecutor's Office is so tight," says Andrés.
How much time are you looking for?
The missing persons list includes cases from Arica to Punta Arenas and contains a record that runs from January 1994 – 24 years ago – to a few days ago.
When a report is made for the supposed misfortune, a commission is generated at the national level in case the person performs some procedure to obtain a document or if he leaves the country, for example. As well, in case the person has died and your body is referred to the Legal Medical Service.
That order is always in force, regardless of the investigation periods handled by the Office of the Prosecutor, which may even terminate the investigation. However, the IDP continues to search for a missing person and, in case of finding a new record, the prosecutor is informed to reopen the investigation.
"We have crossed arms because, as much as NGOs want to help us, we do not know where to look, the prosecution has not told us where to go," Tamara's parents say.
"This creates impotence because there is nothing," they lament.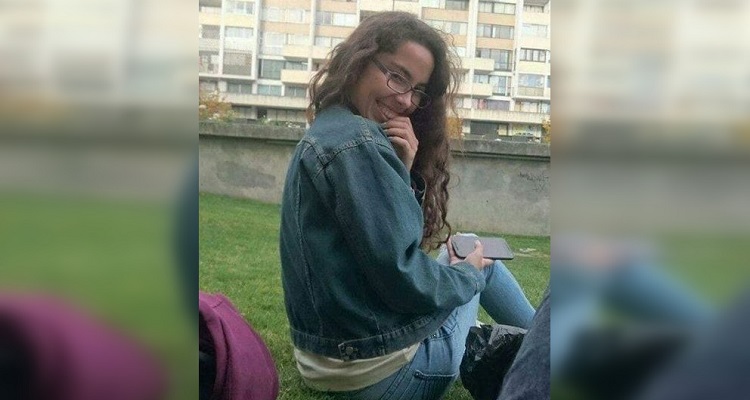 "Her piece is intact, these two months I have not even been cleaning … It's strong," Lorna says with obvious sadness in her voice.
"What I fear the most is that it becomes an eternal affair, because we know people who have been searching for years," he adds.
"We got it quickly, in two days there were two prosecutors, the two police officers working, but it was through the network of contacts and friends that they started to pressure, we are not a family of resources, and this does not happen in all cases," they explain.
In that sense, they thank the network of friends, to finance the expenses of the search operations, as well as the understanding of their respective leaders, who gave them the facilities to accommodate their working hours.
In this regard, they tell us that they are looking into the possibility of making a lost law for people who have no financial resources. "There are flaws, there are many protocols that can take 3 or 4 days to search, to triangulate between the antennae of the telephone companies," they say.
"The People Locating Brigade is only in Santiago, and they must take it to the regions. The sooner the complaint is made and the process is completed, the better," they say.
Social networks, a double-edged sword
According to the PDI, the use of social networks has two effects, so its usefulness in dealing with missing persons is relative.
"There are people who appear through social networks, especially because young adults use them too much to contact their friends," said Commissioner Fuentes.
However, on the Internet, information that is not necessarily useful and that spends time and resources are massified.
"Social networks allow anyone who can not be identified to provide information that is unreliable, and we, as the police, have to verify it in any way, and it also generates a lot of time lost in the investigation, especially in cases of high public connotation, "laments the official.
The same goes for so-called "mediums" who often seem to provide information to the family.
"We do not object that the family has the freedom to access this kind of information, but we, as police, only focus on technical-scientific research, that the evidence allows us as theory or hypothesis of work, "concluded Fuentes.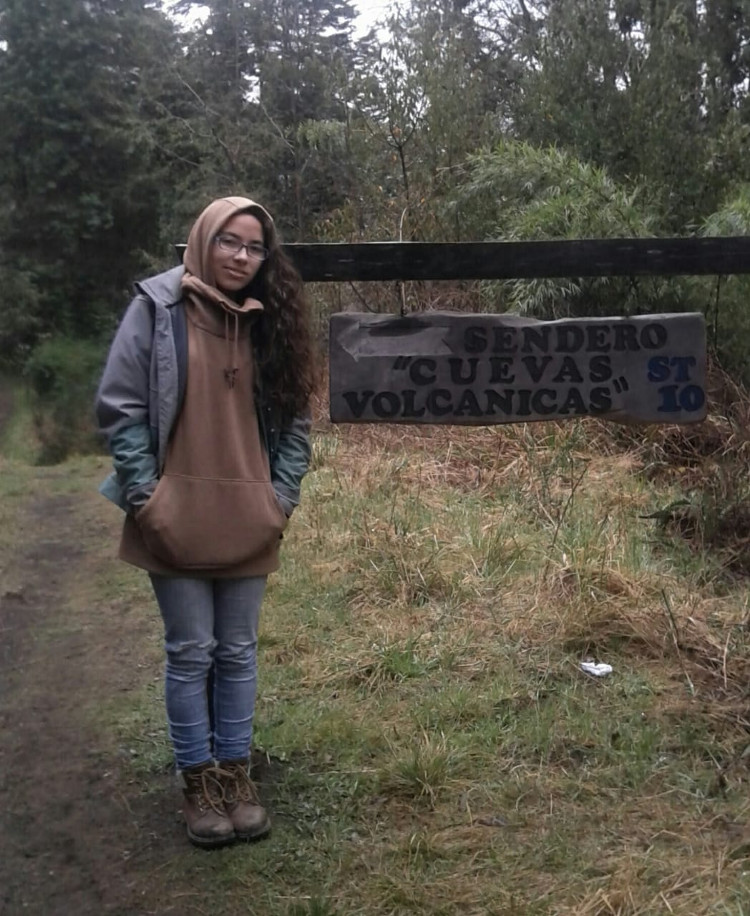 The hope of Zurita Ortega
"We cling to faith, to the hope that it will appear, I pray every day.If it is by its own means, let your little heart open and say, I do not want to spend more bad times for your parents, for your grandparents, who are going through bad times, more than we are, "says Lorna with eyes full. of tears.
"In the case of a death, you may regret your loved one, have your pain, but that is to be with the unknown or uncertainty what happens to her, where she is, she is alive or dead, they have kidnapped her, she, they killed her, she wanted to kill herself, then all these things go through her head, and that's every day, "he says.
"I do not give this to my worst enemy, because uncertainty is every day," he adds.
"I'm still waiting to see Tamara. For me, my heart tells me that Tamara is fine, she's alive. Sometimes I come to the ground, but the forces are there to say" no, we'll find her, "Lorna says. the voice choked.
"I know life goes on, I must fight to avoid falling into depression, and we can not fall because we have another daughter," he reflects.