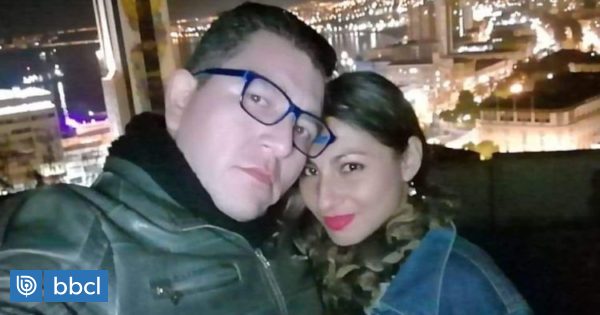 At the Oral Criminal Court in Viña del Mar, the seventh day of the trial is being held for the murder of Professor Nibaldo Villegas, with a focus on psychiatric skills performed for Johanna Hernández and Francisco Silva.
Julio César Michelotti, a psychiatrist at the El Salvador Hospital in charge of dealing with Johanna, said that the woman is imputable, since "she has no pathology in the field of psychosis, cognitive alterations or alterations of the will that could interfere in the recognition of the real or the fictitious ".
Michelotti pointed out – this is true – that the woman has "borderline characteristics", stating that everything that is good for her holds him and what see how bad it plays out.
In explaining this last point a little more, the doctor indicated that the woman "sees people as objects", while dealing with their personal relationships, the professional said that Johanna creates very intense affective bonds, taking advantage of the "affection that generates in the other to get things that are useful ".
Victimized and exhibitionist
In the case of Silva, the expert Rodrigo Dresner indicated that the man at the time of the conversation "went through two ways", being – in a moment – very proactive and trying to take control of the interview to be shown later "Very victimized in several passages of life and on the other hand, a bit of a show-off of himself, especially when he talked about the subject of his partners. "
Along these lines, Dresner continued to indicate that the accused had "a little childish behavior, trying to show cognitive deficits." He mentioned that he heard voices with which he talked and fought. The voices told him to take his own life. "
Of course, for the professional, the most notable was what he described as the "affective deficits," indicating that Francis reflected a "mental coldness." A lack of emotional connection with one another ", which led him to establish interpersonal relationships in an instrumental way, that is, only for his benefit.
In addition, the specialist confirmed that Silva has a normal intelligence and without psychotic elements, despite having tried to show otherwise.