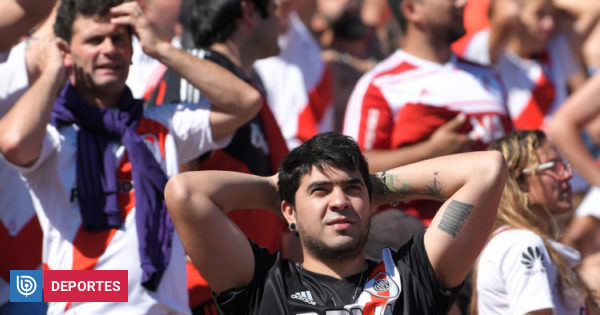 Did you find an error?
tell us
Jam Media / Agencia Uno
The embarrassment that we experienced yesterday afternoon in Argentina did not leave us indifferent in the World Soccer.
And is that the horrible scenes that starred River Plate fans in the final match against Boca JuniorsThey could not go unnoticed.
In addition, so much shame caused the situation yesterday afternoon that the news crossed continental barriers and reached Europe, from where the media used their respective platforms to refer to the unfortunate episode.
This is the case of the Spanish website Sports Worldwho with the owner "Incidents and Suspension" He emphasized the attack that the bus received that moved the Boca Juniors players to the Monumental stadium.
"After the attack suffered by the bus from Boca Juniors after their arrival at Monumental, CONMEBOL decided to postpone the meeting for Sunday at 9:00 pm Spanish time", commented the Hispanic media.
On the other hand, Catalan Sport He also referred to the episode and focused on the aftermath of the disturbances caused by "millionaire" cast members.
"The Monumental, closed: There will only be one final of the Libertadores if the River pays a fine!", they indicated from the website, complementing that "there is background on this issue: All the boys suffered the closure of their court after the confrontation between their bar and the policeand the same thing happened to La Bombonera on Thursday, after the open training that exceeded the capacity of the stadium. "
As expected, in Italy they do not want to stay out of the situation and the site The Gazetta of the Sport It was one of the most difficult: "Boca-River: Chaos in the Liberators, for now the violence is over"entitled.
"Many windows were destroyed, some players suffered from friction, while Pablo Perez and Gonzalo Lamardo were treated in the hospital due to eye problems caused by glass splinters", stressed the site in italics.
In England, meanwhile, they emphasized that in 105 years of history, violence has never gone so far as to ruin the feast for both teams, let alone a game as important as that.
"The Copa Libertadores final between Boca Juniors and River Plate was ruined by violence", headlined the Daily Mail.
"With their missiles, bottles and stones, the windows of the Boca Juniors bus were broken, the driver collapsed and police used tear gas to keep the crowds at bay., leaving players with nausea and vomiting, "the site added in English.
Finally, back to the continent, it means how Globo do Brasil and El Comercio do Peru They also wanted to make known their discomfort regarding the episode that tainted the end of the year.
The first of them entitled "Boca-River: Conmebol has postponed the final and will be played on Sunday", while the second indicated that the "Conmebol condemned acts of violence and called for the end of peace".