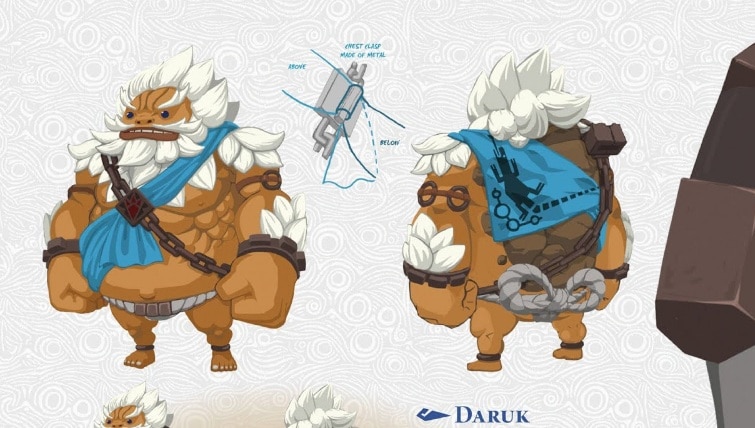 [ad_1]
The book Creating a Champion by The Legend of Zelda: Blowing the Wild share some really interesting details about the characters in the game and more. Today we bring some pretty curious.
The information comes from the artist Hirohito Shinoda, who worked on the art section of the game and focuses on characters well known to fans: Gorons. Apparently, these could have been very different from how we finally saw them in the title.
And is that the creative shared that, at the beginning of development, they tried change appearance a lot of these characters. "I made their heads bigger, made them more human, and explored many different ideas, but none of them really fit," he says. For this reason, decided to go back to the roots and draw inspiration from the design of Ocarina of Time.
"In recent titles, the Gorons had tattoos, but I thought that because of the anime style of that title, we should look to use empty space instead of trying to fill it, so I opted for a very clean design." add He also paid close attention to your 3D model because they wanted them to look like sumo, powerful fighters with lots of body fat and muscles.
Along with this, the creative also shared a few words about a certain Goron: Yunobo. "In the beginning, to make Yunobo look like his grandfather Daruk, I made him very familiar, from the hairstyle to the muscles," says the creative. However, he admits that many people have told him that he looked very old, so he changed his design to make it more "young and sweet." "The character came from the idea of ​​a cowardly but paradoxically powerful character," Shinoda concluded.
What do you think of his words?
Source
[ad_2]
Source link