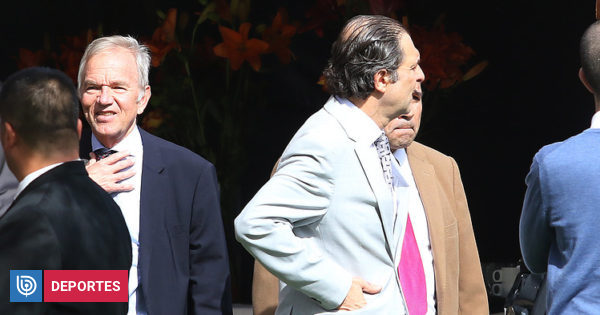 Did you find an error?
tell us
Rodrigo Sáenz I Agency One
On Monday, the General Shareholders' Meeting black and white (B & W) in the Casa Alba of the Monumental Stadium, where it was ratified Harold Mayne-Nicholls as the new director of the concessionaire.
In addition, they met the other names that will compose the new directory, where one of them caught the attention of Colo Colo fans.
It is about Ángel Maulén, belonging to the group of Leonidas Vial and Gabriel Ruiz-Tagle.
The former director of the Pedro de Valdivia University was sentenced to three years probation by crimes of bribery and money laundering, in the well-known CNA case (National Accreditation Commission).
This information infuriated Colo Colo fans, who did not believe in this indication.
The thing about Angel Maulen to the Byn directory is a shame. There must be bases that prevent a person who is serving a sentence from participating in a directory. The same thing does not surprise me like that coming from Vial and Chantagle. They need to put the Delano corn in the

– Javier Herrera A. (@jh_altemir) April 29, 2019
Hey, but Ruiz-Tagle and Vial do not try anything else,

Angel Maulén!

Pa the other throw for Charles Manson …

– Sebastián Salinas (@salinas_chile) April 29, 2019
How can it be that a person who is serving a sentence (Angel Maulen) can aspire to be Director of the Colo Colo?

How do SA bases allow this?

– Ignacio Morgan (@ignaciomorgan) April 29, 2019
Angel Maulen was the owner of the English institute for which he worked, and since he was a prisoner, he sent his son to the meetings. And yes, his management was unhappy.

– Bitter (@Lord_Charcha) April 29, 2019
Angel Maulen, team director Ruiz Tagle is a corrupt shit

– Laugh with this joke waton @ (@CamiloFreeeman) April 29, 2019
Jajaj Ángel Maulén. He did not have the pure Pancho Malo as a director.

– Don Corleone (@m__corleone) April 29, 2019