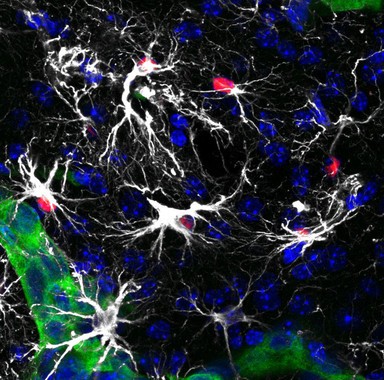 According to the report "Cancer figures in Spain", made by Spanish Society of Medical Oncology (SEOM) the diagnosed cases of cancer are 277,234, 12% more than in 2015.
These data were collected through the Spanish Network of Cancer Registries (REDECAN), GLOBOCAN 2018 and National Statistics Institute (INE). It should be noted that the most significant cancer is lung cancer in women, which ranks third in incidence for the first time.
Aging, alcohol, obesity, sedentary lifestyle, and the implementation of early detection programs have been instrumental in making accurate assessments of incidence numbers. In the last four years there has been a 12% increase in cancer cases and almost 18% more in women than in men, which is 8%.
The most significant cancers remain the colon and rectum, with nearly 45,000 new cases each year, followed by the prostate, 35,000, breast, 32,500, lung, 29,500 and bladder, 24,000. Other less common types of cancer are pancreas, stomach, oral cavity, pharynx or Hodgkin's lymphomas, among others.
It is important to note that the development of a cancer is always conditioned by age, although it increases after 45 or 50 years, but if we analyze the incidence from birth, men can develop it in 50.8% compared to 27.4. in women.
The evaluation by the scientific society affects deaths worldwide (18.5%), followed by colorectal (9.2%) and stomach (8.2%), liver (8%), , Prostate (3.8%) and leukemia (3.2%), followed by pancreas (4.5%), prostate (3.8%) and esophagus (5.3%).
It should be noted that Spain, according to data published by the INE, cancer was the second cause of death behind diseases of the cardiovascular system, in men was the first cause of mortality and in women the second.
It is noteworthy that the World Health Organization showed that about one-third of cancer deaths are due to preventable causes; tobacco, infections and alcohol. Social awareness and quality of life mean that certain cancers do not develop and although the genetic load may be high, eating habits, moderate sports, and refraining from smoking and drinking throughout life necessarily prolong this and cause the cancer does not develop. However, the comments, the suspicion of having one is always there and it is better to go to a doctor to determine whether or not to suffer.
Join more than 1000 people who support our newspaper
You can comment, send suggestions and also access eBooks, posters and exclusive contents of our collaborators for free.
Source link