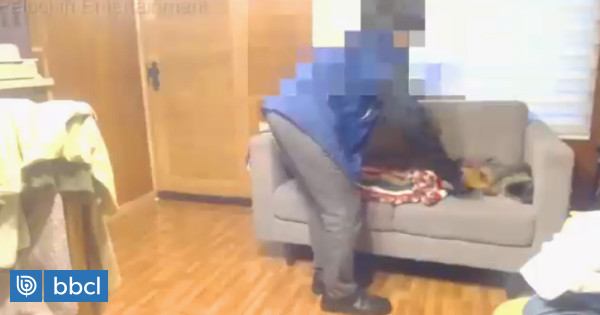 The National Service for Minors requested the Court of minor who tortured his pet to death by recording it to upload to the Internet.
This Thursday, explained El Pingüino, groups of animals led by Codda they made a formal complaint to the PDI of Punta Arenas to provide more information on the killing of a cat by a young Magellan student.
In this regard, Mauricio Negrete, head of the PDI Criminal Investigation Brigade, explained that "we have received a complaint from a representative of all animal groups in Punta Arenas for the case known nationally."
"They need to give peace of mind to the public they are working on," added Negrete.
Adrian Garrido, president of Codda, emphasized that as a group, they will not allow events such as what happened to the child's cat to continue to occur, so they will take legal action to ensure that the crime does not go unpunished.
"It seemed to us that they told us that this fact not only seen here, but also in other sectors of the country, and that is why we can not remain indifferent to taking such action, "he said. In addition, he said that they will evaluate compliance with a lawsuit or a complaint.
"We are talking about a child"
Similarly, Sename's regional director, Mario Miranda, said that "we take notice of the situation through social networks and contact the protection and rights office to contact the family and provide the alternatives that are needed to help them, Today (Thursday) we became part of the Family Court to participate in a cause of protection that was previously open. "
He indicated that he is waiting to see how the case develops to assess "whether there is any issue of protection as a precautionary measure in any of our programs."
In addition, he made an important connection to the rest of the community, to be able to talk to their children, to see the control of their access to social networksfor YouTube. It is a matter of danger where minors are exposed, not only as in this case where there are also cases of harassment of juvenile adults. "
The court case, Fabián Mella, said that this case concerns the government in criminal and civil matters. "We know that in Chile there is criminal responsibility of the adolescent, which could be applied in this case, but also We are concerned about the overreaction that occurs. Let's not forget that we are talking about a child who, despite being 15 years old, is a minor. "
"We ask the community to be cautious, there are institutions that are investigating this," he said, urging the public not to follow the "funas" originated in social networks.