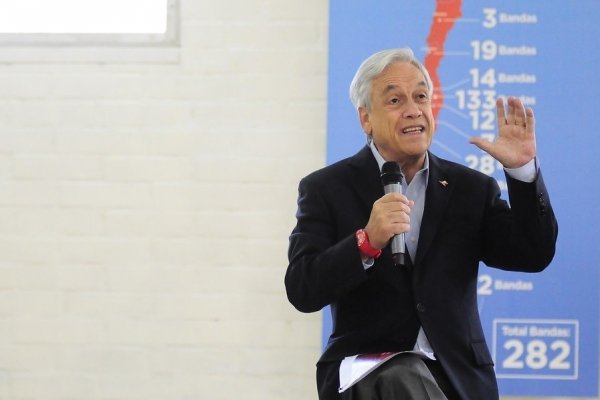 [ad_1]

The president stressed that "Chile's growth is based on rock and not on sand because it is based on investment and productivity."
As part of the presentation of the development plan for the Higgins Region, President Sebastián Piñera highlighted the growth figures given by the Central Bank and reaffirmed that "we are going in the right direction, but with strength and solvency, this is good because it means we are going to have better times, although some think they need to get there faster, we will work for this and for all the families in Chile. "
Piñera said that "yesterday the Central Bank exposure on the situation of our economy said that this year we will grow about 4%, some say it is little, I think it is three times what we grew last year that puts us in the head of the Latin America and allows us to grow more than the world average and regain the leadership and dynamism that we had lost. "
He explained that "it is a growth that is established in the rock and not in the sand because it is based on investment and productivity, that is, it shows us that there are good reasons to be optimistic about the future."
He pointed out that "investment will grow between 5% and 6% this year and in previous years it has been falling systematically and productivity that was negative, a burden that has delayed us this year will be positive, that is, an engine that pushes us" .
Piñera also addressed the problem by job numbers and said that "there is good news in front of the job, which is growing much stronger than we thought, even the BC said yesterday that the INE methodology was underestimating the jobs that they created since 2016 and we were creating a lot more jobs, but with the methodological question of the migration, INE was not capturing this job growth.Actober created 75,000 new salaried jobs and I remember that at the same level of the year In the past 65,000 salaried jobs were destroyed " .
The president, however, anticipated that although "Chile is growing strongly with investment, productivity and jobs, it is good news, but it will not lead us to rest on our laurels or lower our arms."
[ad_2]

Source link