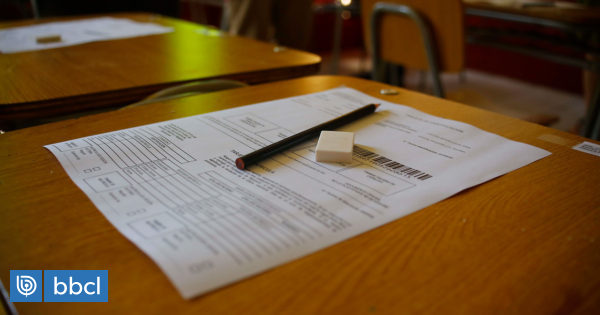 The Council of Rectors 209 young people reached a national note in the PSU University Test Selection) held almost a month in our country, which yielded about 300 thousand people.
Despite the good news, in talks with Radio Bío Bío, the young people who achieved the maximum performance, They noticed several flaws in this measure.
Sebastián Guzmán, a national note in Mathematics, said that performance during the assessment is affected by inequality in access to benefits, such as pre-university students.
https://media.biobiochile.cl/wp-content/uploads/2018/12/409-cuna-psu-sebastian.mp3
On the other hand, Micaela Contreras, the only maximum score in Osorno, pointed out that the PSU generates stress in the students, and structural modifications in the assessment should be made.
https://media.biobiochile.cl/wp-content/uploads/2018/12/408-cuna-psu-micaela.mp3

The 209 national scores reported by Cruch, represent an increase of 38% over last year, explained by the increase of the maximum scores in the Mathematics Test that reached 199, 82 more than in 2017.

Alonso Torres, from the commune of Quillota and the national score in Mathematics, said that another important factor is the pressure imposed by family members.

According to the director of the Center for Educational Transformation of the Catholic University, Ernesto Treviño, the test results are very linked to socioeconomic origin from the students.

In addition, he raised the need for an alternative to the regulate the quotas in university careers.
https://media.biobiochile.cl/wp-content/uploads/2018/12/407-cuna-psu-ernesto.mp3

The 300,000 people who took the exam knows its results next Wednesday, the day on which the registration process will begin.