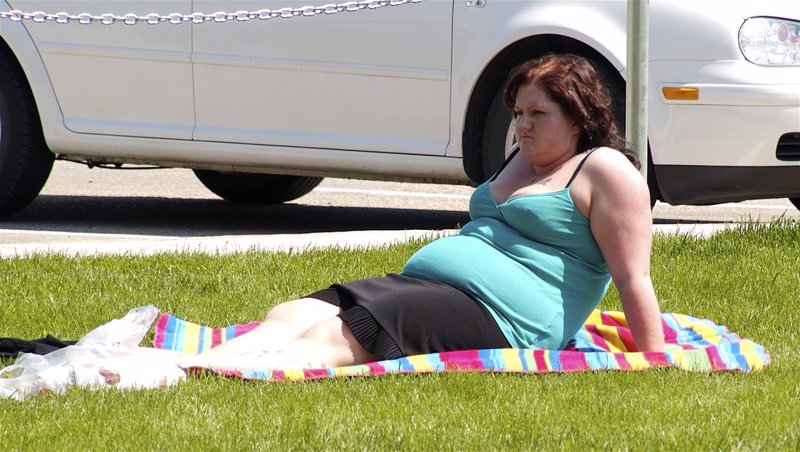 [ad_1]

Posted 12/09/2018 8:35:35CET
MADRID, December 9 (Europa Press)
About 64 percent of people at high risk for heart disease or stroke have an excess of abdominal fat, according to the EUROASPIRE V study of the European Society of Cardiology, presented in Dubai (United Arab Emirates), within the framework of the International Congress of Cardiology and Cardiovascular Health 2018.
In particular, his waist had a circumference of 88 centimeters or more in the case of women and 102 centimeters or more in the case of men. In addition, 37 percent were overweight and 44 percent were obese.
Excessive abdominal fat around the middle of the body, called central obesity, is a marker of abnormal fat distribution. Cardiovascular diseases are the leading cause of death in Europe. Each year, more than 11 million new cases are diagnosed and 3.9 million deaths are recorded for this cause on the continent.
In addition, the study also found that only 47% of those taking anti-hypertension drugs reach target blood pressure below 140/90 mmHg (millimeters of mercury). Among those taking lipid-lowering medications, only 43% achieve the LDL-cholesterol goal of less than 2.5 mmol / L.
On the other hand, many participants who do not take any antihypertensive and / or lipid-lowering treatment have high blood pressure and LDL cholesterol. Among patients who receive treatment for type 2 diabetes, 65% of them reach the blood sugar target of glycosylated hemoglobin by less than 7%, according to the survey.
"The study shows that a large proportion of people at risk for cardiovascular disease have an unhealthy lifestyle and blood pressure, lipids and uncontrolled diabetes," said the board member of Imperial College. London (UK) for the study, Professor Kornelia Kotseva.
The study was conducted from 2017 to 2018 in 16 European countries with 2,759 participants. Individuals less than 80 years of age with no history of coronary artery disease or other atherosclerotic disease but who were at high risk of developing cardiovascular disease were included.
WHAT CAUSES HIGH RISK
High risk is defined by high blood pressure, high cholesterol and / or diabetes. Therefore, the study recruited people who received prescription of antihypertensive, lipid-lowering and / or anti-diabetes treatments, be it diet, oral hypoglycemic agents and / or insulin.
Participants were asked about smoking, diet, physical activity, blood pressure, cholesterol, and diabetes. Measurements of height, weight, waist circumference, blood pressure, LDL cholesterol and glycemia were included.
In this sense, the research concludes that almost one in five, 18 percent were smokers and only 36 percent reached the recommended level of physical activity, a minimum of 30 minutes, five times a week.
"Physicians need to go further by addressing the risk factors they know and always investigating smoking, obesity, unhealthy diet, physical inactivity, blood pressure, cholesterol and diabetes," said Professor Kotseva.
"People often do not know they need treatment, for example, they visit their GP because of diabetes, but they do not know they also have high blood pressure." In our study, many participants with high blood pressure and cholesterol were not being treated. "he added.
At the same time, he called for public health initiatives to prevent the risk of heart disease and stroke, such as "ban smoking, taxing foods high in sugar and saturated fat, and providing exercise areas."
[ad_2]

Source link